iPhone 6 rivals by Samsung, LG, HTC suffering delays in Qualcomm's 64-bit Snapdragon answer to Apple's A8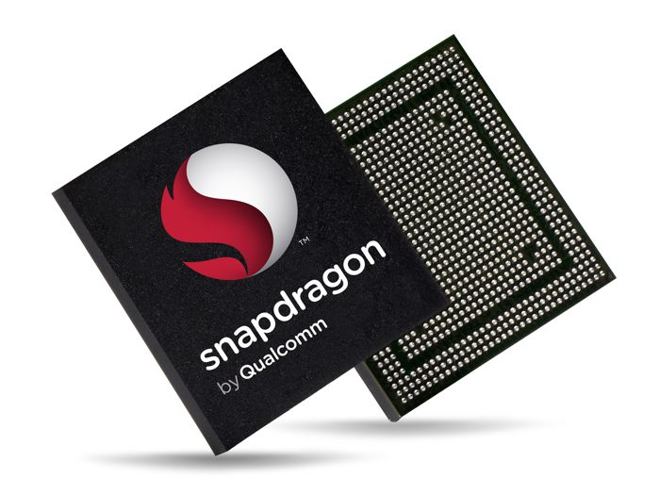 AppleInsider may earn an affiliate commission on purchases made through links on our site.
Qualcomm's upcoming 64-bit Snapdragon chips designed to power new high end Android flagship phones including the Samsung Galaxy S6, LG G4 and HTC One M9 are reportedly running into new issues that threaten to further delay any real competition to Apple's iPhone 6 juggernaut.
A report by Business Korea claimed that Qualcomm's 64-bit Snapdragon 810 is facing new "hard-to-solve" problems including overheating, RAM controller issues and "an error in the driver of the Adreno 430 GPU."
The site attributed the "unexpected hurdles" to an unnamed industry source. Samsung, LG, HTC and most other leading Android licensees currently use Qualcomm's Snapdragon chips to power most of their smartphones, so any further delays by Qualcomm can only exacerbate the embarrassing desperation Apple's rivals are feeling as A8-powered iPhone 6 models set new sales records and grab additional market share globally.
Samsung, LG target Qualcomm's Snapdragon with Exynos, Nuclun
Samsung has its own Exynos Application Processor family, which it uses in tablets and in some smartphones, but remains largely dependent upon Qualcomm's Snapdragon and the chip's proprietary integrated baseband modem for its mainstream smartphone offerings in most markets.
LG has similarly developed its own internal Nuclun Application Processor to reduce its dependance upon Qualcomm, but both LG and Samsung have run into production and performance problems in developing their own chips, in addition to remaining dependent on Qualcomm for compatibility with mobile networks.
Apple's A series chips have rapidly advanced the state of the art in both CPU and GPU technologies, delivering a significant performance lead in both areas while pioneering the use of the 64-bit ARMv8 instruction set. Rather than replacing Qualcomm, Apple's current A7 and A8 chips work alongside a standalone Qualcomm MDM baseband chip.
Qualcomm was caught off guard last year when Apple unexpectedly released its 64-bit A7; the firm has subsequently scrambled to deliver a lineup of its own 64-bit Application Processors. Samsung also raced to assure investors that it too would deliver a 64-bit chip, after promising in September 2013 that its next flagship would be 64-bit. Next spring Samsung is expected to finally begin to catch up to 2013's 64-bit A7-powered iPhone 5s with the Galaxy S6
However, Samsung then released its Galaxy S5 flagship that failed to deliver 64-bit processing, via either its own Exynos chips or Qualcomm's Snapdragons. Its Exynos version of the subsequently released Galaxy Note 4 technically follows ARMv8, but runs in a 32-bit mode.
Next spring Samsung is expected to finally begin to catch up to 2013's 64-bit A7-powered iPhone 5s with the Galaxy S6, leveraging either Qualcomm's Snapdragon 810 and/or its own new 64-bit Exynos chip.
Business Korea flatters Samsung, attacks LG
Calling into question the legitimacy of the Business Korea report is the fact that the site derided LG's own Nuclun as "not better than entry-level APs" in making the claim that any new problems with Qualcomm's Snapdragon 810 would particularly be a problem for LG, while suggesting that Samsung "is likely to solve the problem by featuring its own Exynos chips in the Galaxy S6."
LG's current Nuclun chip is indeed nothing special, being based upon ARM's off-the-shelf Cortex A15 core design reference. However, Samsung's own Exynos chips are similarly "not better than entry-level APs," being based off the same generic A15 or A53/A57 big.LITTLE Octacore designs.
Samsung told analysts one year ago that its 64-bit roadmap would initially deliver chips based on ARM's generic core designs before achieving its own 64-bit custom core design (below).
Last month, Business Korea also claimed that "functional defects of the iPhone 6+" were related to the use of triple-level cell NAND flash memory built by Apple subsidiary Anobit, and stated that the company would change the design of the phone while referencing speculation about a "potential recall," all similarly attributed to unnamed "industry sources." The rumors of a redesign and recall proved to be unfounded.
If the alleged issues the same site attributed to Qualcomm's Snapdragon 810 are similarly inaccurate, phones using the new chip will still face delays in bringing iPhone 6-class products to market, as Qualcomm's new 64-bit Application Processor isn't expected to ship until the first half 2015, missing not only the Western holiday season but also the important Chinese New Year buying cycle.
Apple's A7, A8, A8X remain the only custom-optimized 64-bit ARMv8 chips
Additionally, according to a report earlier this year by AnandTech, even Qualcomm's own Snapdragon 810 and the firm's other 64-bit offerings through the first half of 2015 will also be based on "vanilla ARM designs" that use generic A53/A57 cores.
Qualcomm's own custom 64-bit core architecture won't debut until at least the second half of next year, giving Apple's A8 and A8X an uncontested lead in being the only custom optimized 64-bit ARM Application Processors in production use. Apple's custom Swift and Cyclone core designs, like Qualcomm's custom 32-bit Krait cores, have enjoyed a consistent performance edge over ARM's own comparable generic core reference designs.
Samsung is unlikely to be able to replace its dependance on Qualcomm's Snapdragon with its own Exynos components anytime soon. Last year, it faced serious Exynos flaws that impaired the limited production of Galaxy S4 phones using the in-house chip; it continues to rely on Qualcomm's Snapdragon for most of its Note 4 production.
Samsung's Exynos versions of the Galaxy Note are also significantly slower than the Snapdragon versions (above).
In addition to being faster, Apple's latest Ax-series Application Processors feature custom core designs that operate at lower clock speeds to achieve sustained performance and energy efficiency, enabling them to power gaming-savvy, thinner devices while delivering industry leading battery life.