Apple seeds iOS 8.2 beta 2 to developers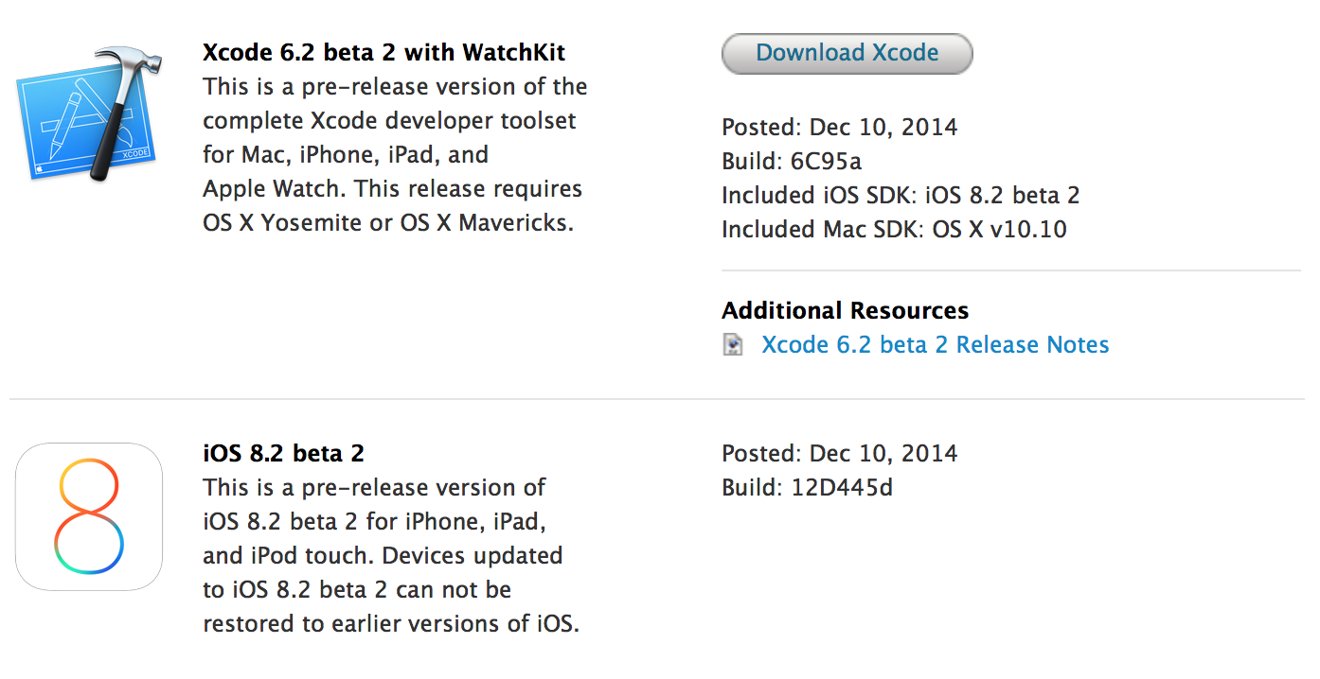 AppleInsider is supported by its audience and may earn commission as an Amazon Associate and affiliate partner on qualifying purchases. These affiliate partnerships do not influence our editorial content.
Apple on Wednesday released the second beta iOS version 8.2, bringing additional support for the new WatchKit SDK and fixing a number of issues related to international languages.
The most notable changes in the second beta version revolve around WatchKit, which allows developers to adapt their apps for the upcoming Apple Watch. A number of problems have been rectified, including issues with the build process and the iOS simulator.
The WatchKit API itself has also undergone multiple changes. For instance, developers can now override the default appearance of tables on the Apple Watch.
Siri now supports Singapore English, while the size of the Thai system font has been increased for better readability. Developers are cautioned that this may cause display issues with apps that use non-standard UI elements, so they should take care to use built-in iOS type tools like Dynamic Type to avoid problems.
A number of known issues remain, including a problem where tapping into a Messages thread could take a long time. Apple suggests rebooting the device as a temporary workaround.
iOS 8.2 beta 2 is available now as an over-the-air update or via the Apple Developer Center. Also released was Xcode 6.2 beta 2.