Square merchants in the US post sales of $100M in a single day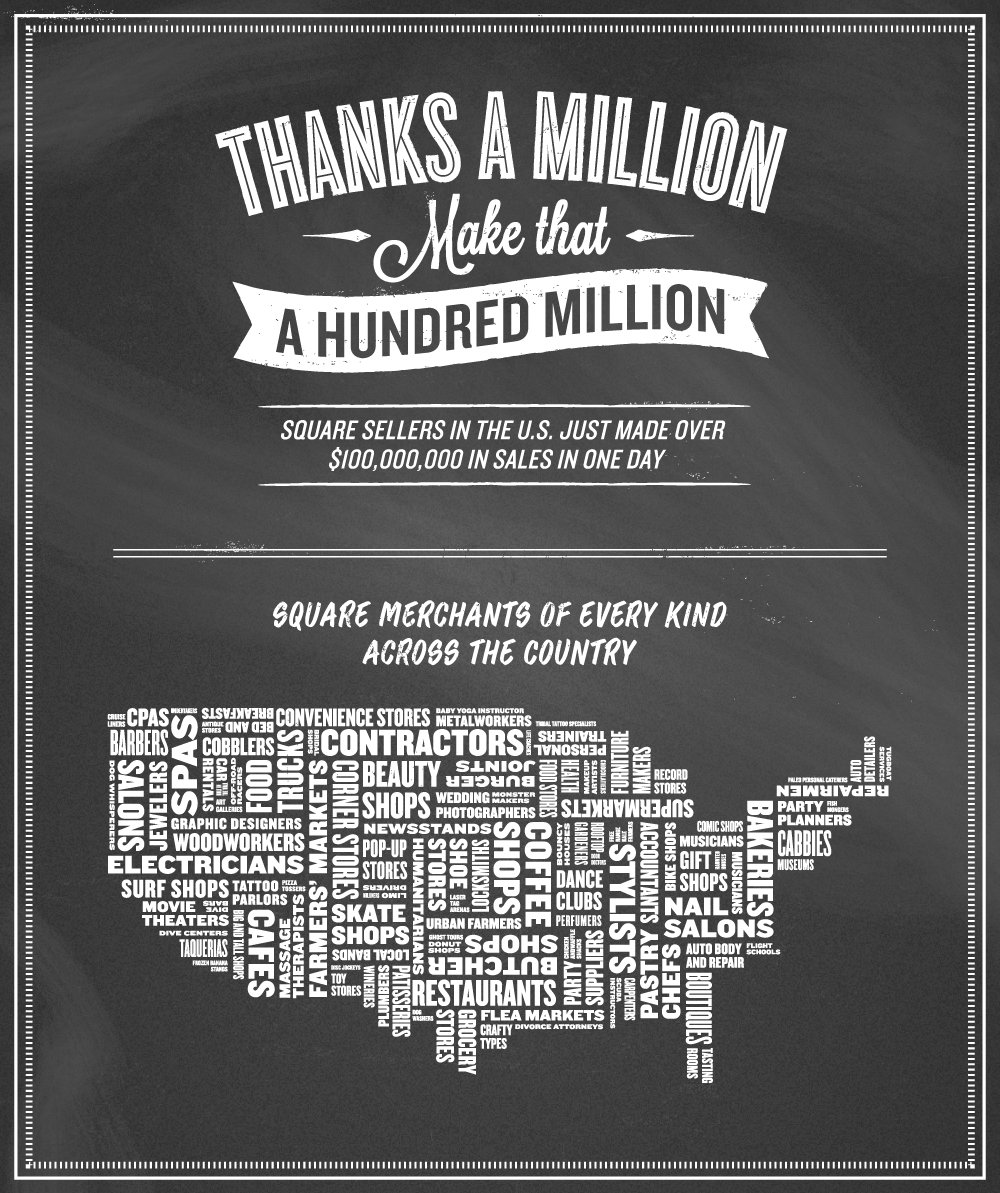 Small businesses using Square's popular iPhone- and iPad-connected credit card readers combined to sell more than $100 million worth of goods and services in a single day, the company announced on Wednesday.
Food the most popular item on that day, with payment for nearly 1.5 million meals and 430,215 cups of coffee flowing through the app. 202,692 people got haircuts, while 72,601 purchased new clothes.
Some 4,445 pairs of shoes, 55,021 can rides, and 648 tattoos were also sold. Consumers paid for 25,569 services, such as home repairs.
Along with the lofty sales figures, Square highlighted some other equally impressive statistics. One out of every four active credit or debit cards in the U.S. has been used with Square in 2014, for instance, and Square merchants would be the 13th-largest retailer in the country if taken together.
Square has long been viewed as a likely acquisition target for Apple, and the Cupertino company reportedly "considered" such a purchase before ultimately passing on the opportunity. The two firms are working together, however, as Square announced last month that it was working to give merchants using Square Register the ability to accept NFC-based Apple Pay payments.