2011 MacBook Pro graphics class-action suit expands, accuses Apple of concealing defects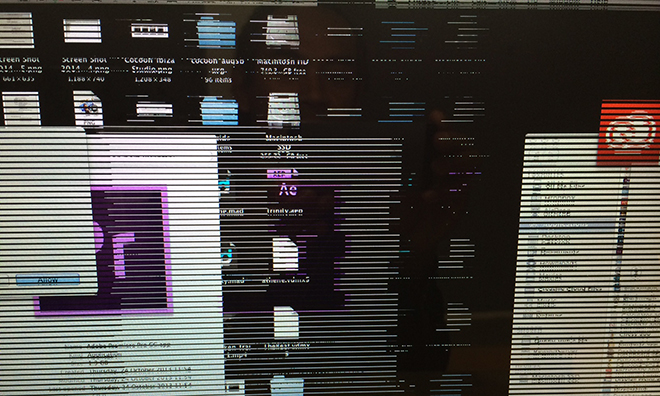 Members of the 2011 MacBook Pro graphics failure class-action lawsuit were updated this week on the latest developments in the case, which has expanded to include multiple states and lodges new complaints against Apple, accusing the company of deliberately concealing problems.
In an email sent out to members of the suit, the law firm of Whitfield, Bryson & Mason LLP revealed that its complaint now includes California, Colorado, Florida, Illinois, Indiana, Puerto Rico, and Vermont. The complaint has also been updated to accuse Apple of taking steps to hide the problems from consumers.
"Specifically, we allege that between early- and late-2011, Apple released a software update that dramatically reduced the graphical performance of the GPUs in order to prevent them from reaching temperatures that would cause the GPUs to effectively self destruct," the note reads.
The law firm said that some members of the class-action suit have volunteered their faulty MacBook Pros for testing, and a computer hardware expert has been hired to perform tests on the hardware. The complainants hope to use this information to explain the technical side of the case to the court, and offer ways that Apple could have fixed the alleged problems.
It's expected that Apple will file a motion to dismiss the case on Jan. 29, and Whitfield, Bryson & Mason plan to respond to that motion with their own filing on behalf of the class on March 5. The case is expected to be heard before Judge Edward J. Davila of the Northern District of California in early April.
The 2011 MacBook Pro graphics case is not to be confused with a separate lawsuit over allegedly defective logic boards which was dismissed by a California judge last week.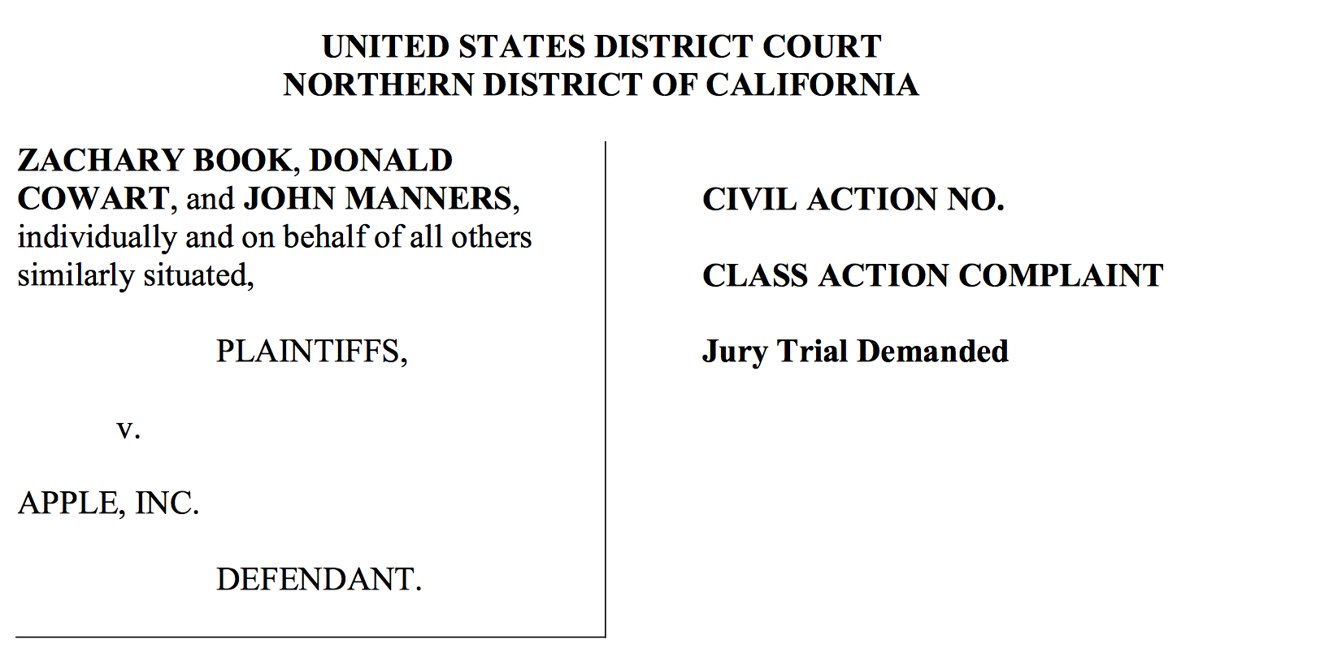 The graphics-related issues found in some 2011 MacBook Pro models led to the class-action lawsuit being filed last October, seeking compensation for apparent hardware failures experienced by customers. Initially, the lawsuit covered only residents of California and Florida.
The complaint was filed on behalf of plaintiffs Zachary Book, Donald Cowart, and John Manners. The lawsuit alleges that Apple failed to reimburse owners for out-of-pocket repairs that could cost anywhere from $350 to $600.
Some owners of those devices have vocally complained for years that they have experienced graphical distortions and system crashes. Complaints from out-of-warranty MacBook Pro owners first began to gain steam in early 2013.
People familiar with Apple's internal repair network informed AppleInsider in August that the company had no immediate plans to initiate a replacement program for early-2011 15-inch and 17-inch MacBook Pro models suffering from systematic crashes and graphics failures. The issues are seemingly related to the laptops' discrete AMD-built graphics cards.
The GPU issue might present itself onscreen as visual artifacts, banding or a blank screen. What triggers the failure is unknown, though a common thread seems to be graphics-intensive operations like watching high-definition videos and performing processor-intensive operations in digital media programs.