Filming for Steve Jobs biopic underway at tech guru's childhood home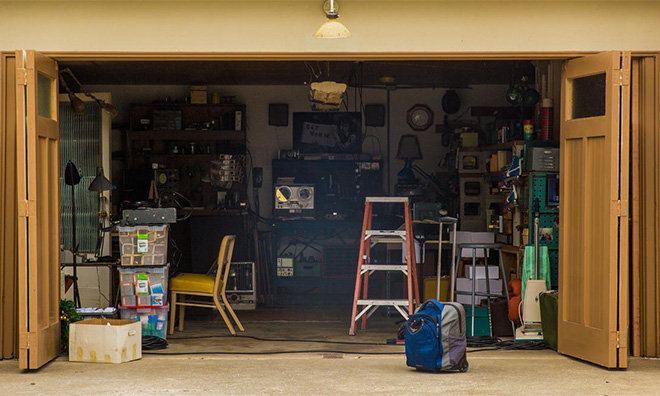 Principal filming for a Steve Jobs biopic penned by Oscar-winning screenwriter Aaron Sorkin official started in California on Friday, with crews set up at the house where Jobs and Steve Wozniak built the first Apple computer in 1976.
After years in production, film crews are on location and prepping Jobs' childhood home in Los Altos, Calif., for shooting, reports CNET. The storied garage where Jobs and Wozniak dreamed up what would become the world's largest company has been returned to 1970s form, complete with period-correct regalia like an 8-track player and requisite Bob Dylan poster.
The house was among a selection of possible locations revealed in a batch of emails leaked online after last year's Sony hack. Sorkin planned to shoot at "two auditoriums, a restaurant and a garage."
That same leak shed light on Sorkin's plans for his adaptation of Walter Isaacson's "Steve Jobs" biography. While a detailed breakdown is unavailable, previous reports claimed the story will be told across three major scenes, all of which take place before product unveilings for the first Mac, NeXT and the original iPod.
Sony picked up the rights to Walter Isaacson's Jobs biography shortly after the Apple cofounder's death in 2011, but the road to production has been slow going. Locking down a suitable cast has been particularly difficult, as multiple big-name Hollywood stars passed on leading roles, including Christian Bale, Leonardo DiCaprio and Natalie Portman. Director David Fincher disassociated himself from the movie early last year over disputed contract terms.
Currently, Michael Fassbender is set to play Jobs, with Seth Rogen as Wozniak and Jeff Daniels as former Apple CEO John Sculley. Also rumored to be part of the cast is Kate Winslet in an unknown role — presumably Jobs' wife, Laurene Powell-Jobs — and Boardwalk Empire's Michael Stuhlbarg as Mac OS programmer Andy Hertzfeld.
Academy Award-winning director Danny Boyle will direct, joined by producers include Scott Rudin, Mark Gordon and Guymon Casady.
Last week, actress Perla Haney-Jardine was reportedly tapped to play Jobs' daughter Lisa, who is thought to be a pivotal character in Sorkin's retelling.