Morgan Stanley sees Apple's strong holiday sales continuing into 2015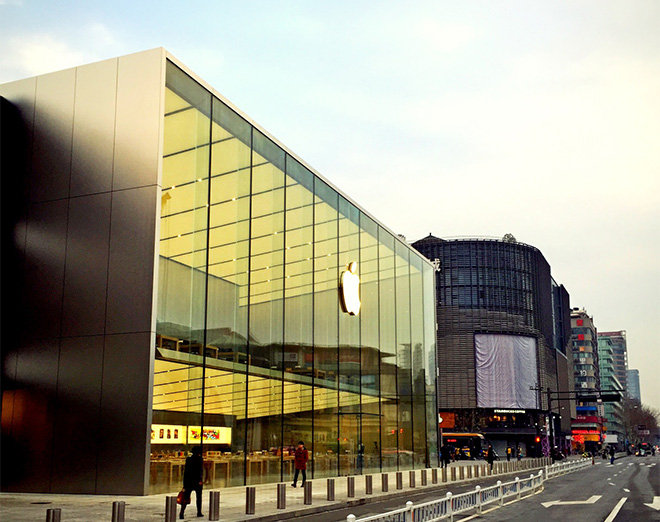 Disclosure: If you buy through our links, we may earn commission as an affiliate & Amazon Associate.
Apple is expected to announce yet another quarter of record sales next week, a trend that investment bank Morgan Stanley believes will continue throughout the spring as demand for the iPhone and Mac remains strong alongside the long-awaited release of the Apple Watch.
In a Tuesday morning note to investors, a copy of which was provided to AppleInsider, Morgan Stanley technology analyst Katy Huberty said that the bank foresees iPhone shipments for the holiday quarter falling between 67 million and 69 million units. The iPhone's average selling price is expected to climb to $667 — Â a 5 percent year-over-year uptick — thanks to stronger demand for the higher-priced iPhone 6 Plus and an increase in consumers opting for devices with larger storage capacities.
Some 5.8 million Macs are thought to have been sold in the just-completed quarter, which would mark a new record high for the recently-resurgent computer lineup. Folding in a predicted 22 million iPad sales on top of older product lines, such as the iPod, would bring revenue to nearly $69 billion on 38.7 percent gross margin for the frame.
Going forward, the bank believes Apple is prepared to ship more than 50 million iPhone units through March as they increase inventory range to between 5 and 7 weeks. The Mac will likely maintain its over-5-million-per-quarter pace, while the iPad comes with a more grim forecast, as supply chain indications point to target production of just 11 million devices.
Huberty argues that Wall Street remains "too pessimistic" about the Apple Watch's potential, and forecasts shipments of 3 million units adding $1.4 billion in revenue for the March quarter. The uncertainty around sales of the wristworn device and recent exchange rate fluctuations — Â notably in Russia — Â could affect Apple's spring revenue, she wrote.
Overall, Huberty remains optimistic about Apple's future. She maintained the bank's overweight rating and $126 price target for AAPL shares.