Tim Cook talks Apple Watch, Apple Pay, and IBM partnership at Goldman Sachs conference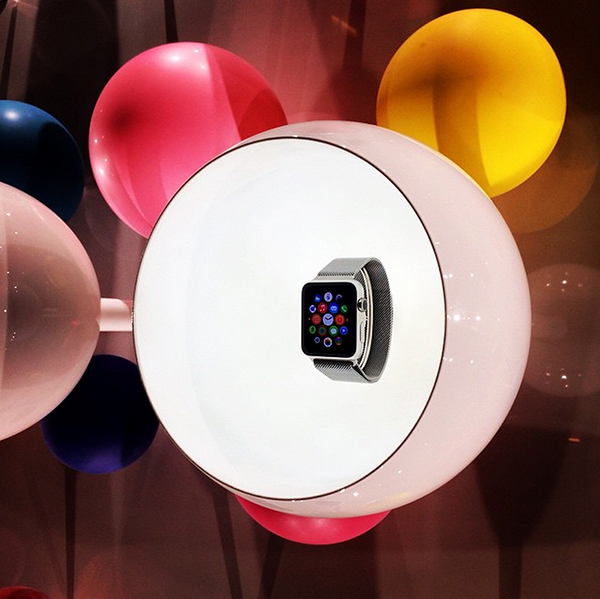 AppleInsider may earn an affiliate commission on purchases made through links on our site.
Apple CEO Tim Cook was among the guests of honor at Tuesday's annual Goldman Sachs Technology and Internet Conference, where he discussed a range of topics including the Apple Watch's role in life, Apple Pay's growth, and the symbiotic partnership with enterprise giant IBM.
Cook began by reiterating Apple's commitment to developing great products, rather than worrying about hitting specific financial or sales targets. The company isn't concerned that it may not be able to keep up its recent growth trajectory; rather, they prefer to let the products speak for themselves.
"We don't believe in such laws as laws of large numbers," Cook said. "This is sort of an old dogma that I think was cooked up by somebody."
Harkening back to late Apple cofounder Steve Jobs, Cook said his mentor ingrained in him that putting limits on your thinking is never good. "We're actually not focused on the numbers, we're focused on the things that produce the numbers," Cook added.
Speaking about the Apple Watch, Cook compared today's smartwatch market with the state of the music player market when the iPod debuted. Apple was't the first to develop an MP3 player, Cook said, but none of their competitors were memorable, making room for Apple's easier-to-use offering.
Cook believes the Apple Watch will see similar success. He uses Siri on his Apple Watch "constantly," and briefly touched on the device's health benefits, saying Apple wants to help "change the way you live your life."
"If I sit for too long, it'll tap me on the wrist and tell me to move," Cook said. "A lot of doctors believe sitting is the new cancer. If you haven't moved within the hour, it'll tap you. You'll be in a meeting, and we have a lot of employees now that are using the watch, so about 10 minutes before the end of the hour, everybody starts standing up."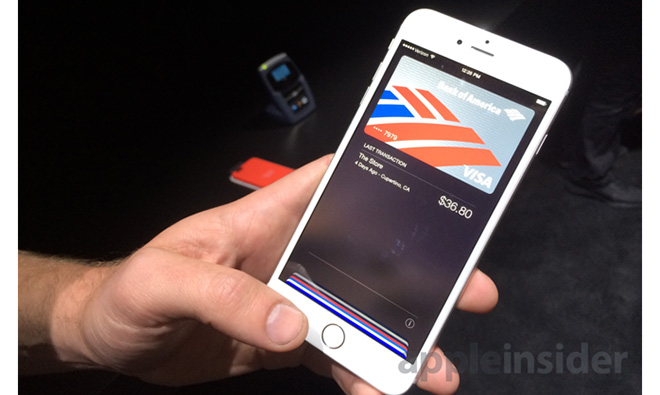 Cook noted that software services have become an integral part of the value proposition for consumers considering a Mac, iPhone, or iPad. Consumers expect that their products will continue to receive updates and new features, making services more important than ever.
Segueing into Apple Pay, Cook said adoption was "much faster" than he anticipated, especially given the service's rollout in the lead-up to the holiday season. Apple's view is that privacy and security are essential, and Cook shared that his own credit has been stolen three times.
"We believe that customers have a right to privacy," he said. "The vast majority of customers don't want everyone knowing everything about them. You are not our product. That is our product. There's no reason why we need to know where you're buying, what you're buying, how much you're paying. It's none of my business."
Asked about the rise of Android and the company's strategy in China, Cook said that Apple does not intend to alter its products to respond to a specific threat or an individual market. The company has "always had stiff competition," he noted, calling out the Windows monopoly as well as BlackBerry and Nokia's previous stranglehold on the mobile phone industry.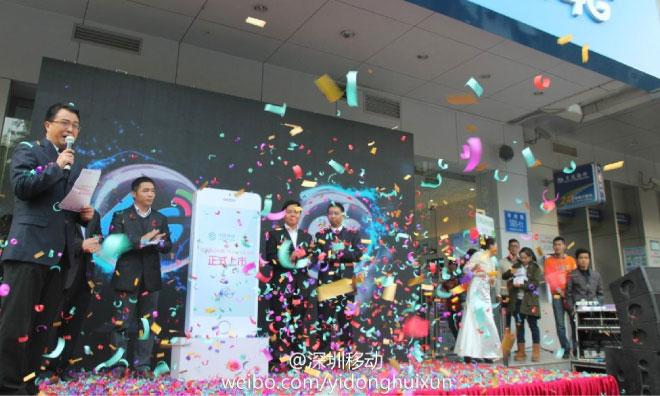 "People were advising us to do something different in China, that people wouldn't pay for a great product there," he added. "It's a bunch of bull. It's not true. People want a great product. That doesn't mean every single person in the world can afford one yet, but everyone wants one. There's a pretty good business for us. We blocked out the noise of everybody saying you've got to do this or you've got to do that."
Apple's capital return program, already the largest in corporate history, is likely to continue to grow and evolve. The company reviews its program once each year, and will announce an updated strategy during its next quarterly earnings call.
"My view is cash that we don't need, with some level of buffer, we want to give back," Cook added.
Turning to Apple's enterprise sales agreement with IBM, Cook called the two firms "complimentary." IBM has expertise in multiple verticals as well as a large field staff, while Apple has consumer products and operating systems.
"We came to the realization that we didn't know enough about N number of verticals, and we didn't have all these people in the street," Cook said.
He noted that as Apple tried to move into the enterprise, the company realized that it needed "job-level" apps. General-purpose mobile productivity apps wouldn't do, largely because the enterprise hasn't moved to mobility the same way the consumer has.
"It's like the same thing that happens to kids when they go to school and the school is in an analog world, and the kid is a digital kid," Cook said, adding that many enterprise workers are still desk-bound.

In closing, Cook talked about the Mac, saying that he believes the category still has a bright future. Macs are "not close to a ceiling," he said, noting that the Mac has gained share for 10 consecutive years and grew revenue by a factor of five since the early 2000's.
"We know people live with multiple devices," Cook said, discussing Continuity. "We know people want to take calls on their Mac. Even though one is OS X and one is iOS, they work together as one. It's something that, frankly speaking, only Apple can do. We're the only company that has a mainstream desktop operating system and a mainstream mobile operating system. One company has mainstream mobile and one has mainstream desktop, but nobody has both but us. We can give people an experience that's kind of a jaw-dropper. And we're going to continue to do that."
On a note unrelated to Apple's products, Cook also revealed during the call that Apple plans to build a 1,300 acre, $850 million solar farm in California. This investment will power all of Apple's operations in the state, including its corporate headquarters, retail stores, and its datacenter in Newark, Calif.
"We are doing this because it's right to do, but you may also be interested to know that it's good financially to do it," Cook said. "We expect to have a very significant savings, because we have a fixed price for the renewable energy, and there's quite a difference between that price and the price of brown energy."