Apple CarPlay partner Toyota not planning to add support any time soon - report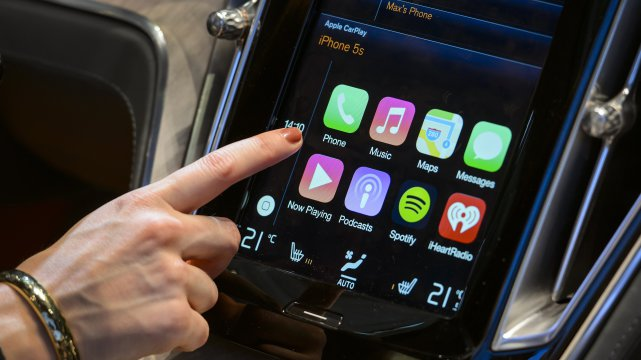 Despite being among the first automakers to sign on with Apple's CarPlay initiative, Japanese marque Toyota is reportedly planning to stick with its own in-house infotainment system for the foreseeable future.
"We may all eventually wind up [with CarPlay or Android Auto], but right now we prefer to use our in-house proprietary platforms for those kinds of functions," Toyota spokesperson John Hanson told the New York Times. Hanson limited his comments to the U.S. market, and while Apple's iPhone remains wildly popular in Toyota's home country of Japan, it does not seem likely that the stance will change across the Pacific.
Ford, another early CarPlay partner, has chosen the opposite approach and will add support for both CarPlay and Android Auto. The carmaker aims to make the updated infotainment options available in every Ford sold in the U.S. by the end of next year.
"We don't want people to have to make a vehicle choice based on which mobile phone they have," Ford executive Don Butler told the paper. "We want to accommodate all customers and their devices."
Volkswagen — the largest automotive company in the world — is taking the same road, announcing at this year's Consumer Electronics Show that CarPlay will join Android Auto and MirrorLink on its vehicles in late 2015.
CarPlay has seen slower-than-expected adoption since its announcement early last year, but has begun to pick up steam of late. Apple will introduce support for wireless CarPlay in iOS 8.3, and General Motors is set to integrate CarPlay in its next-generation Volt hybrid.