Apple partner Imagination unveils PowerVR 'super-GPU' with 512 ALU cores for game consoles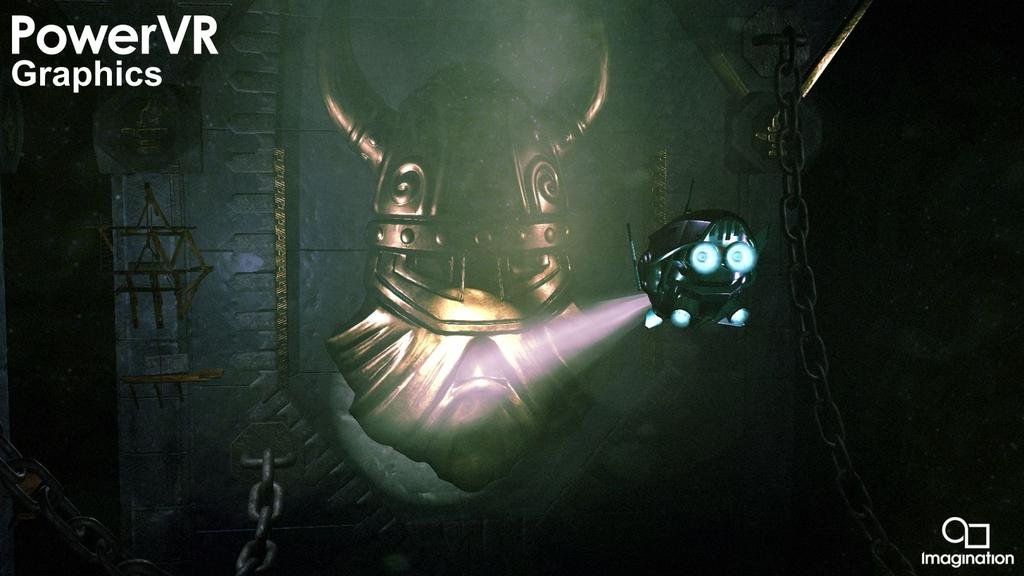 Imagination Technologies, the company who designs the graphics processors used in Apple's A-series chips, unveiled the PowerVR GT7900 on Thursday, a so-called "super-GPU" that will power affordable game consoles, and could be a candidate for a future Apple TV refresh.
Imagination's PowerVR Series7XT GPUs are intended for a wide range of devices, starting with phones, tablets and 4K TVs on the low-end GT7200 and GT7400 models. Starting with the PowerVR GT7600 series, Imagination claims the chips begin to outperform last-generation game consoles like the Xbox 360 and PlayStation 3.
But on Thursday, the chipmaker unveiled the specifications for its upcoming top-of-the-line PowerVR Series7XT graphics processor: The GT7900, featuring 16 clusters and 512 arithmetic logic unit (ALU) cores.
Imagination claims that the PowerVR GT7900 design will outperform a GeForce GT 730M graphics card, capable of 552.2 gigaFLOPS. For some perspective, Apple's high-end 15-inch MacBook Pro currently comes with the Nvidia GeForce GT 750M graphics card, which is advertised to have a floating-point performance of 722.7 GFLOPS.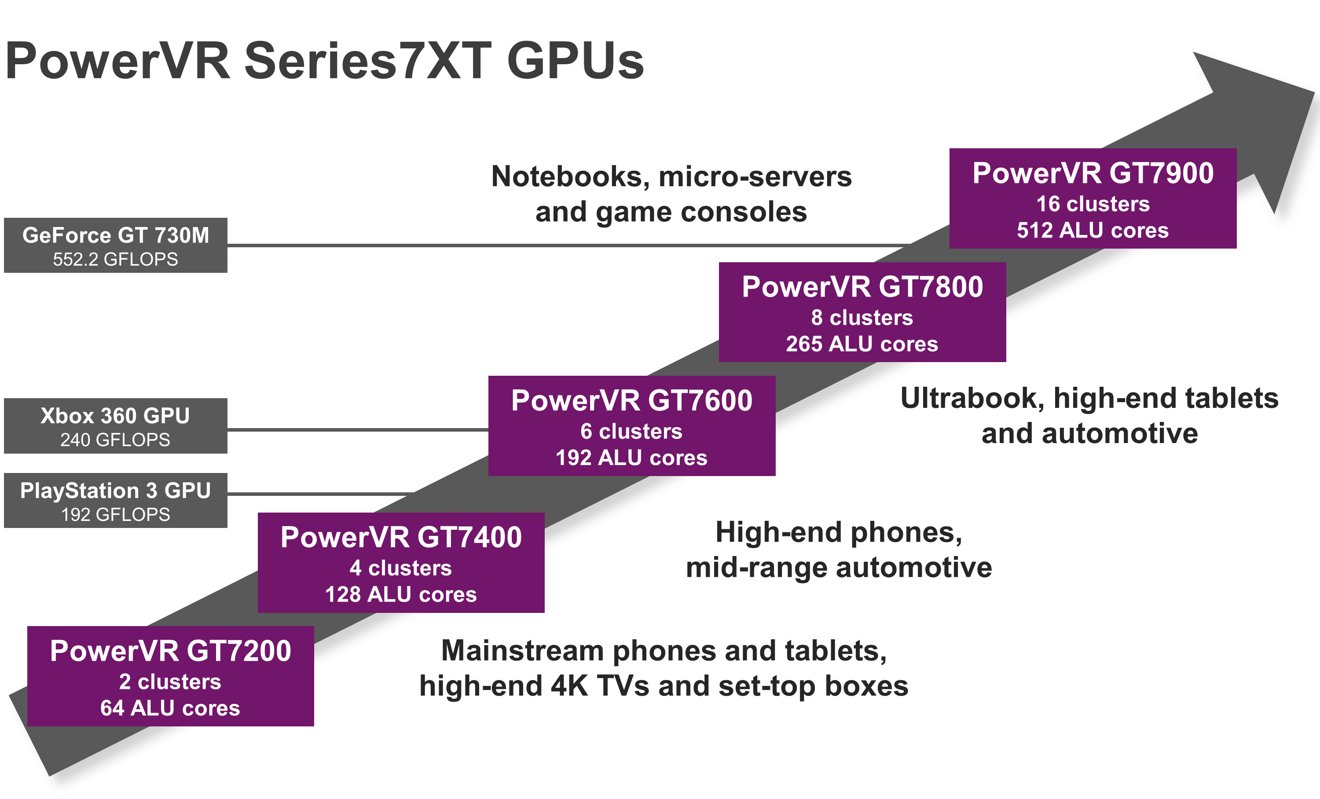 The PowerVR GT7900 is intended for notebooks, microservers, and in a first for Imagination Technologies, affordable game consoles. The company says the graphics processor will offer a "PC-class gaming experience for embedded devices."
Chips based on the PowerVR GT7900 design are expected to begin hitting the market later this year. And one of the biggest users of PowerVR chips is of course Apple, which relies on the GPU designs for its custom A-series processors found in the iPhone, iPad and Apple TV.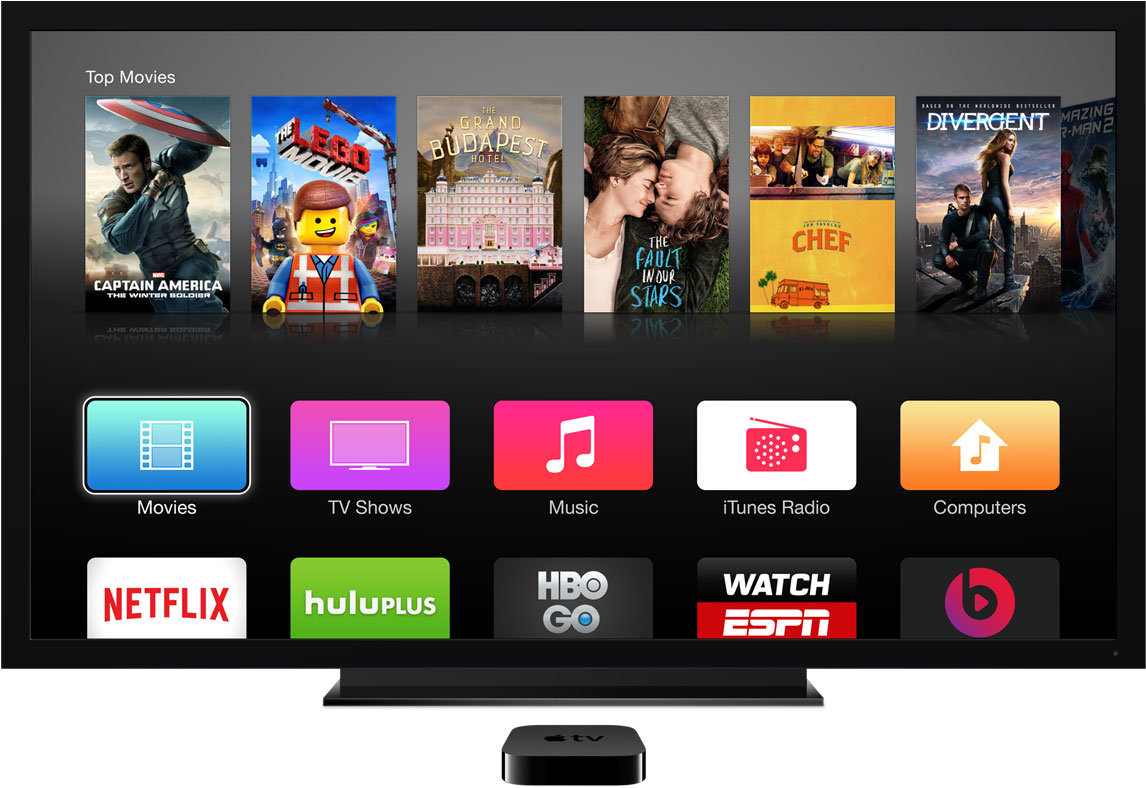 It's the PowerVR GT7900's distinction as ideal for affordable game consoles that could make it a potential candidate for a future Apple TV update. Rumors have persisted for years that an updated Apple TV with new input methods and a dedicated App Store could bring Apple into the game console market, competing more directly with the likes of Xbox, PlayStation, and Nintendo.
In its current state, some games can be streamed from an iPhone or iPad to an Apple TV using AirPlay. But the addition of an App Store, as well as a more powerful graphics processor, could allow more traditional console-style titles.
The existing Apple TV set-top box hasn't seen a refresh in years, which has increased expectations that Apple will give a much-needed update to its so-called "hobby" project in 2015. Apple CEO Tim Cook has heightened expectations himself, saying back in 2012 that his company plans to redefine how people use their television set.