Apple supplier NXP to merge with rival Freescale Semiconductor in $11.8B deal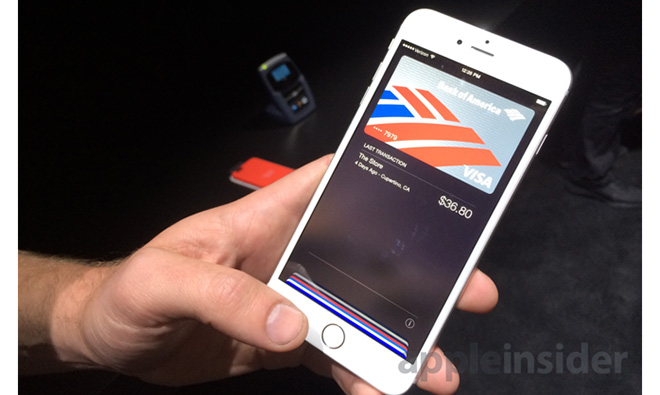 AppleInsider is supported by its audience and may earn commission as an Amazon Associate and affiliate partner on qualifying purchases. These affiliate partnerships do not influence our editorial content.
Dutch chipmaker NXP — which provides near-field communications and motion processing hardware for Apple — announced on Monday that it would spend $11.8 billion to acquire rival firm Freescale Semiconductor, a seminal semiconductor manufacturer and itself a longtime Apple supplier.
NXP will pay $6.25 in cash and 0.3521 shares of NXP stock for each share of Freescale stock, valuing Freescale at $11.8 billion. Following the move — which will be funded with $1 billion in cash and a $1 billion debt offering, in addition to NXP shares — the combined enterprise will be worth more than $40 billion, the companies said in a release.
"Today's announcement is a transformative step in our objective to become the industry leader in high performance mixed signal solutions. The combination of NXP and Freescale creates an industry powerhouse focused on the high growth opportunities in the Smarter World," NXP CEO Richard Clemmer said.
Formerly a unit of Dutch electronics giant Philips, NXP is one of the co-inventors of NFC and remains a leader in the industry. The company supplies the NFC hardware found in Apple's iPhone 6 and 6 plus, as well as the M-series motion coprocessors that debuted with the iPhone 5s.
Freescale is one of the oldest semiconductor manufacturers in the world, first selling chips to Apple in the 1980s as a division of Motorola. The famous Motorola 68000 that powered the original Mac came from that group, and Freescale continued as an Apple supplier until the Mac switched to Intel's x86 architecture in 2006.
NXP and Freescale have become increasingly bitter rivals in recent years, with the latter hamstrung by debt following its acquisition by a consortium of private equity groups in 2006. Freescale began unloading patents as part of a plan to alleviate some of those obligations, and Apple eventually purchased more than 200 foundational wireless communications patents from the troubled firm in 2011.