Judges skeptical Apple suffered irreparable harm from Samsung patent infringement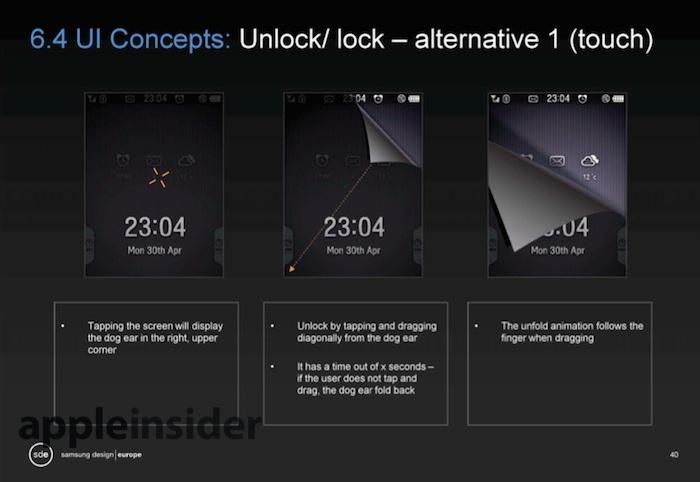 Apple's litigious crusade against Samsung trundled along in U.S. appellate court on Wednesday, but judges were skeptical of an argument claiming continued patent infringement by Samsung is causing Apple irreparable harm.
In a hearing with the U.S. Court of Appeals for the Federal Circuit, Apple argued for an injunction against Samsung handsets that infringe on patented technology, reports Reuters.
The appeals case relates to the second Apple v. Samsung trial heard in California, which was decided in May 2014 when a jury found Samsung guilty of infringing on Apple's '647 patent for data detectors and '721 patent for "slide-to-unlock." Judge Lucy Koh, who presided over that case, also handed down a summary judgment holding Samsung in infringement of Apple's '172 patent for predictive text input.
Despite past findings of infringement, appeals court Judge Kimberly Moore voiced skepticism over Apple's claims of irreparable harm, noting that Apple licenses the same technology to other companies.
"You've already licensed these patents up the wazoo!" Judge Moore said, adding later, "You've licensed them to everyone. So why is it irreparable harm if Samsung uses the patents?"
Judge Sharon Prost was similarly dubious, saying she was "having a hard time getting past irreparable harm."
Apple attorney William Lee pointed out that Samsung was capable of building in software workarounds, but had yet to do so. He also noted that big name smartphone makers like Google and Huawei have not licensed Apple's patented technology.
Samsung lawyer Kathleen Sullivan countered, saying an injunction is not necessary as the company's handsets no longer use the IP in question.
"Why are you fighting it?" Moore asked Apple. "Why am I wasting my time?"
Apple and Samsung's legal battle has quieted down since the two companies agreed to settle all non-U.S. disputes last August. The stateside cases are the most important, however, as they carry the most significant monetary and technological implications.
As for the second California patent trial, a recent ruling handed down by Judge Koh in November entitled Apple to ongoing royalties on infringing products Samsung continued to sell post-judgment. These royalties are not guaranteed, however, and Apple would have to prove Samsung not only continued sales, but that the devices in question infringed its patents in the same way as ruled by a jury in May.