What to expect at Apple's 'Spring Forward' event on Monday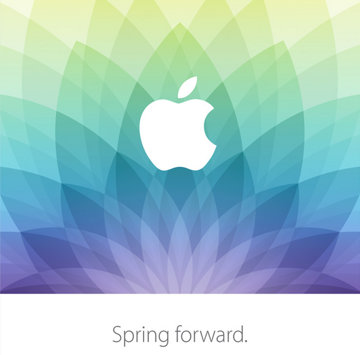 AppleInsider may earn an affiliate commission on purchases made through links on our site.
Apple's executive team is set to take the stage next week for the first time this year, with the spotlight shining squarely on the hotly-anticipated Apple Watch. AppleInsider takes a look at what we're likely to hear from Tim Cook & Co. on Monday.
Guaranteed: Apple Watch pricing, battery life, and availability
Naming the event "Spring Forward" and scheduling it just after the start of Daylight Saving Time were fairly good indicators that Apple planned to talk about the Watch, and CEO Tim Cook later removed any doubt that the bash would focus on the Apple's new wearable. The company left a number of questions unanswered following the Watch's unveiling, and Apple will want to put them to rest with the April launch fast approaching.
Pricing is by far the biggest remaining concern. We know the Watch will start at $349, and we believe that number applies to the aluminum Sport model, but there's still no indication of how Apple will price the secondary color options, extra bands, or the more premium stainless steel and luxe 18-karat gold versions.
If pricing is the most talked-about issue, the Watch's battery life is next. Apple has said that it will last "all day" and charge faster than an iPhone, but that still leaves wide latitude for interpretation that the company needs to address.
Apple has said that it plans to start shipping next month, but there's no word yet on where the Apple Watch will be available at launch. The U.S. is a sure bet, and following the parade of fashion magazine advertisements — the U.K., France, China, and Hong Kong — likely gives us most of the picture, but Apple will fill in the rest during the presentation.
Probably: Apple Retail revamp
Part of the Watch's rollout will include some kind of redesigned Apple Store experience, as the current setup isn't conducive to more fashion-focused sales processes, like personal fittings. Cook has confirmed that a revamp — thought to be co-led by design czar Jony Ive and retail chief Angela Ahrendts — is in the offing.
Rumors of what that might entail have pointed to boutique-style accoutrements like carpet-padded glass-walled private showrooms for the Edition edition, though the lower-end versions are likely to be sold in a more rustic manner. We do know that Jony Ive's design team has been working on special display tables, and we may see the final versions of those in the hands-on area following the event.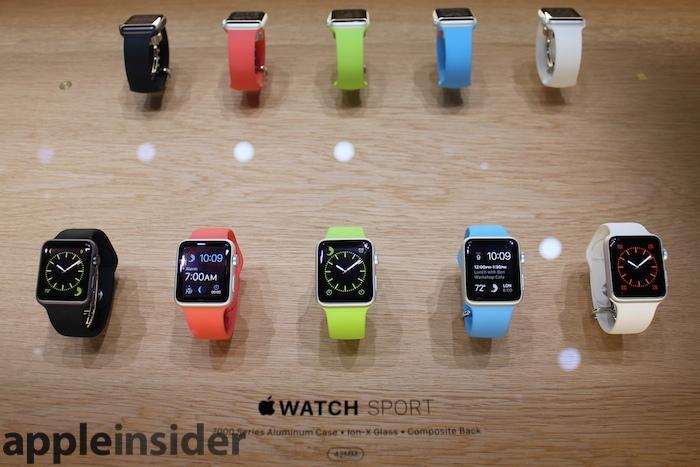 Possibly: Updated MacBooks with Broadwell chips
Intel has finally begun shipping processors built on the long-delayed Broadwell architecture, which bring enhanced performance — especially in the graphics arena — alongside notable reductions in power requirements. Apple could be ready to give its portable Macs a speed bump, seven months after their last refresh.
A set of questionable screenshots posted to a Chinese web forum earlier this week suggest that Apple may be prepping just such a bump for the MacBook Air. The updated base model would bring a Broadwell Core i5, 4 gigabytes of RAM, and Intel's HD Graphics 6000.
Outside Chance: New Apple TV
The third-generation Apple TV is getting long in the tooth, with a refresh constantly "just around the corner." Apple doesn't seem content to launch new hardware without a compelling software upgrade to go along with it, however, and appears to be waiting for a suitable arrangement with content owners that would see it bring out a new on-demand streaming video service.
Apple has reportedly resurrected such talks yet again, though discussions are still thought to be in their nascent stages. The company is also believed to be in negotiations with HBO to launch its new cable-free streaming channel on the Apple TV, with a rollout expected before the new season of Game of Thrones bows in April.
Even if Apple wanted to announce a new Apple TV next week, it's highly unlikely that they would, for the same reason that the next two products almost certainly won't see the light of day: this event is about the Apple Watch, a watershed product, and Apple wants it to have the spotlight to itself. Launching another high-profile project at the same time would just be bad business.
Doubtful: Retina MacBook Air
Users have been begging for a Retina display-equipped ultraportable essentially since the first Retina MacBook Pro was released, and Apple has yet to deliver. That seems unlikely to change next week.
In addition to being reticent to overshadow the Watch, we simply haven't seen any leaks to suggest that the new device is imminent; even the top-secret Watch fell victim to the realities of the global supply chain in the days before its unveiling. Earlier this week, the Wall Street Journal — traditionally Apple's outlet of choice for leaking stories to manipulate expectations — chimed in with a report suggesting that the new laptop won't launch until the second quarter.
Maybe Next Time: iPad Pro
The same arguments made against the Retina MacBook Air apply to the mythical jumbo iPad: it would detract from the Watch, and the supply chain has barely coughed up an iPad Pro-related hairball. Even relatively well-connected analyst Ming-Chi Kuo, who believes the Retina Air will ship before April, doesn't see the iPad Pro hitting shelves until at least mid-2015.
Echoing the Journal's debunking of the laptop launch, Bloomberg chimed in with a similar note about the iPad Pro. Production of the new device, the publication believes, will not begin until September thanks to poor display yields.
How to Watch
Apple will provide a live stream of the event, which kicks off Monday at 10 a.m. Pacific, 1 p.m. Eastern, suitable for viewing on a recent Mac, iOS device, or Apple TV. AppleInsider will be on hand at the Yerba Buena Center and will bring live coverage from the venue.