Questionable screenshots claim to show updated 13" MacBook Air with 1.6GHz Intel Broadwell CPU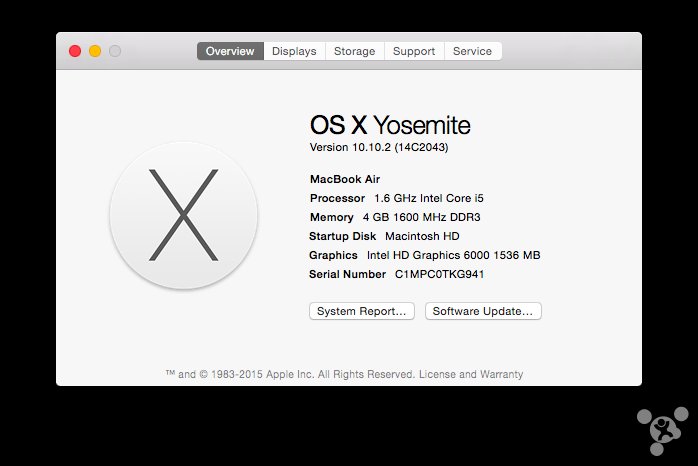 Screenshots that surfaced Wednesday on a Chinese web forum purport to show details of a forthcoming MacBook Air refresh that would bring Intel's latest Broadwell chips to Apple's ultraportable, though there is some question as to the shots' validity.
The screenshots, posted on Feng.com, depict the "About this Mac" and "System Report" dialogs from a 13.3-inch MacBook Air. That device is given the model identifier MacBookAir7,2 and shown with a 1.6-gigahertz Intel Core i5, 4 gigabytes of RAM, and Intel's HD Graphics 6000.
The 14C2043 build of OS X Yosemite shown would be a new variant not yet released to the public, and the serial number in the screenshots does not seem to be legitimate, though as MacRumors notes that could be down to its appearance on an unreleased product.
The alleged machine maintains the traditional 1440-pixel-by-900-pixel resolution of its 13.3-inch display. If true, it could mean either that Apple intends to keep the 13.3-inch model alive alongside the new 12-inch Retina variant — which is thought to be targeted for release in the first half of 2015 — or that the new Retina model is delayed.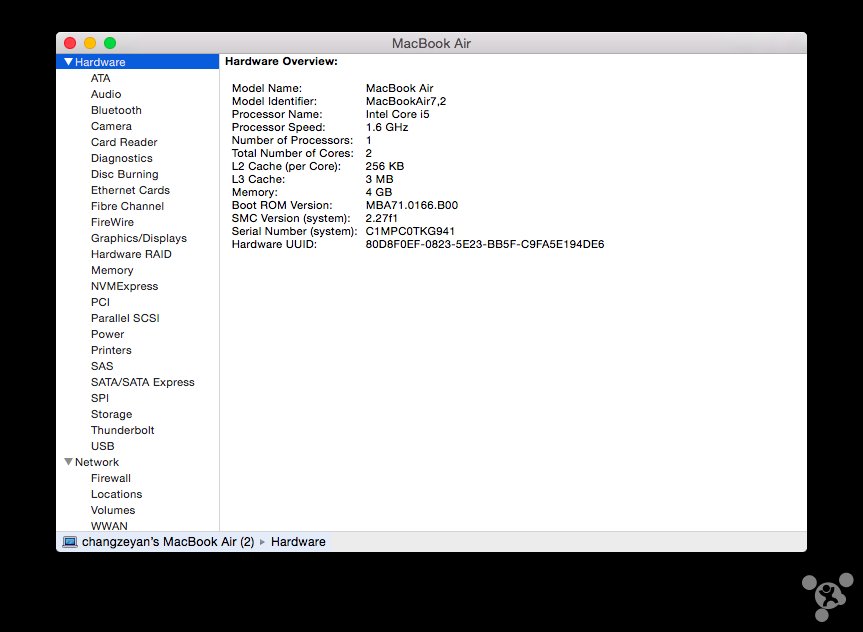 There is at least one issue with the screenshots that suggests that they may have been doctored before posting. The "About this Mac" display does not show a corresponding model year string following the MacBook Air moniker — the current generation, for example, is identified as "MacBook Air (13-inch, Early 2014)."
If a refresh is imminent, Apple could unveil it at next week's "Spring Forward" event in San Francisco. AppleInsider will be on hand at that event and will bring you live coverage as it unfolds.