13-inch MacBook Pro gains Force Touch trackpad, Broadwell CPUs, improved battery life & faster flash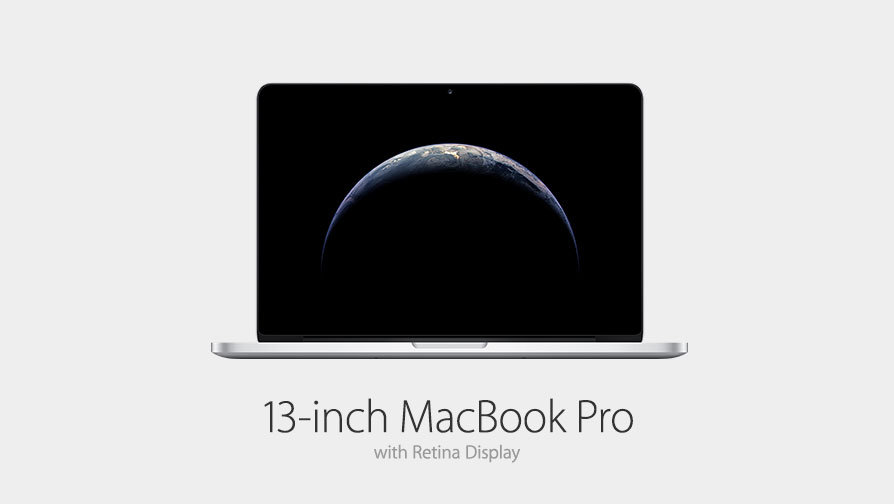 Apple's MacBook Pro lineup was given a refresh on Monday, bringing the new Force Touch trackpad with haptic feedback, as well as Intel's latest-generation Broadwell processors to the 13-inch MacBook Pro.
The all-new Force Touch trackpad, introduced earlier Monday with the similarly all-new MacBook, sports four force sensors that can detect how much pressure users apply to the surface. The sensitivity of each sensor — which are located in the trackpad's four corners — can be adjusted in software, and users can click anywhere.
A new gesture, called the "Force Click," will trigger different actions in Mac OS X depending on where users click. Among those Apple showed are force clicking an address to show its location a map, force clicking a word to bring up its Wikipedia entry, and fast-forwarding through a movie in Quicktime based on the force of the click.
It also features the Taptic Engine that was first unveiled with the Apple Watch. That unit provides haptic feedback for touches, and can also be adjusted by the user.
The new MacBook Pros also feature new Flash memory that is twice as fast, as well as improved battery life, boasting 10 hours of uptime on a single charge. Apple will begin shipping them today.
Apple's early-2015 13-inch MacBook Pros will begin arriving at Apple authorized resellers within the next 48 hours. Some base models are already listed in our Mac Price Guide, with dozens more configurations expected to be available at discount, with tax-savings benefits within the next few days.