Apple releases third beta of OS X 10.10.3 with Force Touch developer tools, plus iOS 8.3 beta 3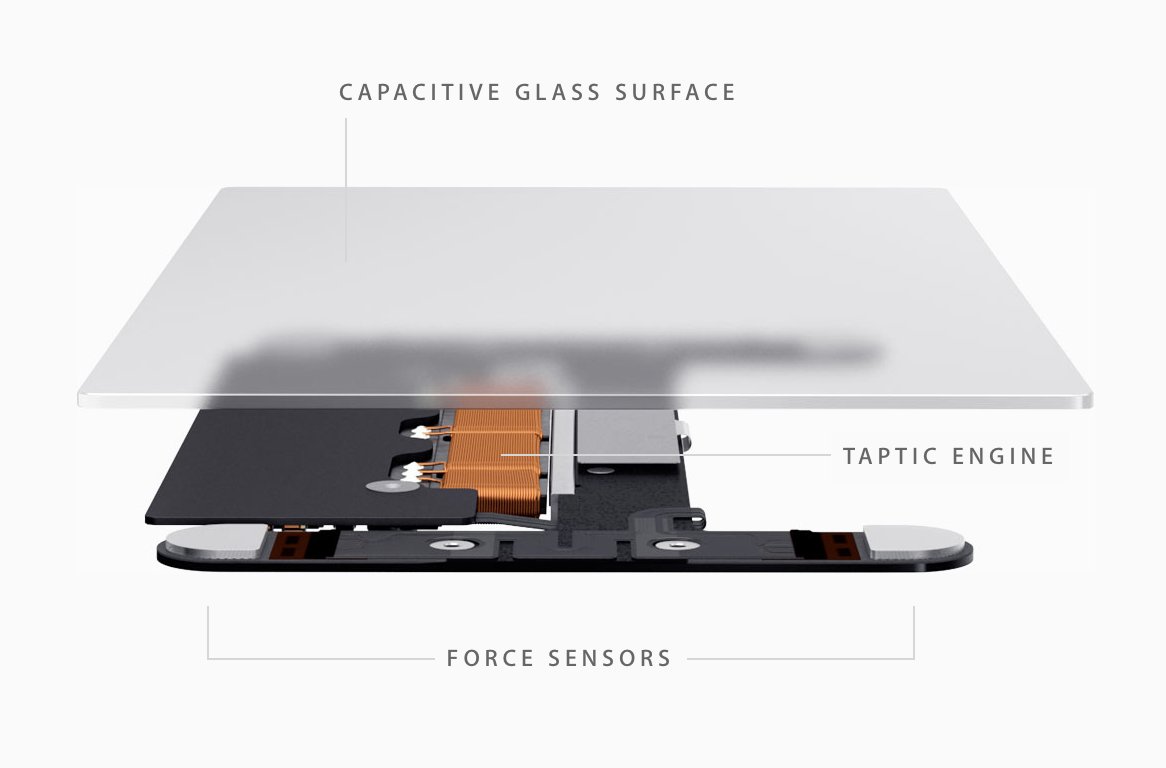 AppleInsider is supported by its audience and may earn commission as an Amazon Associate and affiliate partner on qualifying purchases. These affiliate partnerships do not influence our editorial content.
Apple on Thursday issued a number of new beta releases for developers, including an OS X 10.10.3 Yosemite beta with Force Touch trackpad support for third-party apps, as well as new betas of iOS 8.3, Xcode and OS X Server.
The pre-release version of OS X 10.10.3 is identified as build "14D98g." In the release notes, Apple informs developers that it contains application programming interfaces intended to support the Force Touch capabilities of the new 13-inch MacBook Pro.
The capabilities of the Force Touch APIs, according to Apple, include:
Force click. Apps can have any button, control, or region on the screen respond to a press of stronger pressure. This Force click can provide a shortcut to additional functionality within the app.
Accelerators. Pressure sensitivity in the trackpad enables apps to give users greater control. For instance the fast-forward button in media playback can speed up as pressure increases.
Pressure sensitivity. Drawing and other creative apps can take advantage of the pressure-sensing capabilities of the trackpad to make lines thicker or give the brush a changing style.
Drag and Drop. Apps can add the springLoaded property to their controls so they can react to a Force click gesture while in the middle of performing a drag, for instance to immediately open a new target for the drop.
Force Touch was first unveiled last year when Apple took the wraps off of the upcoming Apple Watch. But in a surprise announcement, consumers can already test the technology, driven by Apple's so-called "Taptic Engine," today, in the new 13-inch MacBook.
The all-new Force Touch trackpad adds new sensory capabilities that allow users to accomplish different actions based on subtle variations in the amount of pressure applied. It also responds with haptic feedback so users can feel as they touch it.
In the new OS X 10.10.3 beta, developers have been asked to focus their testing on Wi-Fi captive networks, screen sharing, and Arabic and Hebrew system languages.
Because it is pre-release software, there are still known issues and bugs with OS X 10.10.3. In a rather serious issue, Apple has said the new build should not be installed on the new Macbook Pro or MacBook Air models, because they will not wake up from sleep in this release.
Apple has also notified developers that there can be problems where buttons and UI elements do not appear correctly, and the beta Photos app continues to have issues.
Apple also released a new beta of iOS 8.3 on Thursday. It is unknown what major changes, if any, might exist in the third beta release.
Developers were also provided with the third beta of Xcode 6.3 with Swift 1.2. And OS X Server 4.1 Developer Preview build 14S1062i is also available for testing.