Discovery and Viacom reportedly in talks to join Apple's rumored online TV service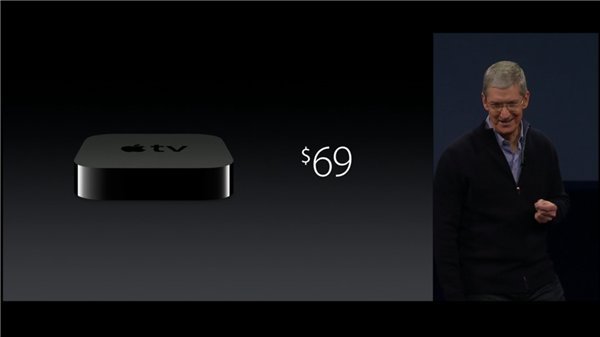 Rumors surrounding Apple's purported subscription online television service are gathering steam, as a report on Tuesday claims Discovery and Viacom are in talks over partnership possibilities, joining other major content providers for what could be a disruptive product launch later this year.
Adding to reports that Apple is planning to make a splash in Web-based subscription television, The Wall Street Journal now claims Discovery and Viacom are also in talks to offer programming through a supposed over-the-top Internet service. Yesterday, the publication cited sources as saying Apple is discussing options with Disney, CBS and 21st Century Fox.
Netting one or both broadcasters would be a major step for Apple, as Discovery owns the Discovery Channel, Animal Planet and TLC, while Viacom controls MTV, Comedy Central and Nickelodeon. Viacom was one of the providers rumored to be engaged in direct negotiations with Apple over a similar solution in 2013.
Apple has not commented on the matter, but informed sources were quoted as saying the service could run between $30 and $40 per month. With subscription fees, users would be able to view content on Apple TV set-top streamers and iOS devices.
Noticeably absent from the list of potential partners is NBCUniversal, which carries channels like USA and Bravo. Comcast, NBC's parent company, was reportedly considering a hardware solution with Apple, but discussions broke down last year, souring the relationship.
Whispers of Apple's over-the-top Web-based subscription service started years ago. Pundits view a potential Apple entry as a market disruptor to a deeply entrenched cable industry.
Last month, rumors of an online service that would sidestep cable companies resurfaced as Apple reportedly restarted talks with content owners.
Earlier today, a report claimed Apple is attempting to sweeten the pot by offering providers access to user data, including "who [the] viewers are, what they watch and when they watch it." If Apple decides to relinquish such information, it would represent a marked change in course from the company's usually solicitous data sharing policies.
According to the most recent rumblings, Apple could announce at this year's Worldwide Developers Conference in June, with a fall launch date to follow.