Apple and IBM unveil 8 new MobileFirst iOS apps, new healthcare and industrial products categories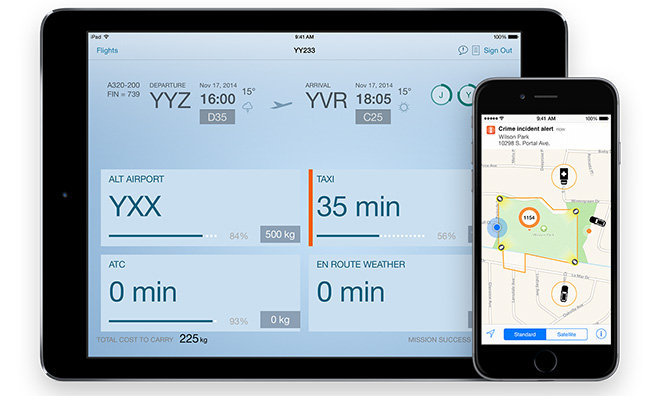 As part of mobile applications and services initiative MobileFirst, Apple and IBM on Tuesday released eight new iOS apps serving various enterprises, adding new services for the healthcare and industrial products segments.
The apps revealed on Apple's MobileFirst webpage today serve a wide market spectrum including travel and transportation, retail, insurance, and new areas like healthcare and industrial products.
For healthcare professionals, Apple and IBM teamed up to create Hospital RN, an app that replaces pagers with iPhones to grant nurses access to patient records from anywhere in the hospital. The system uses iBeacon technology to automatically locate patients, while push notifications provide quick access to patient requests, lab status, safety alerts and more.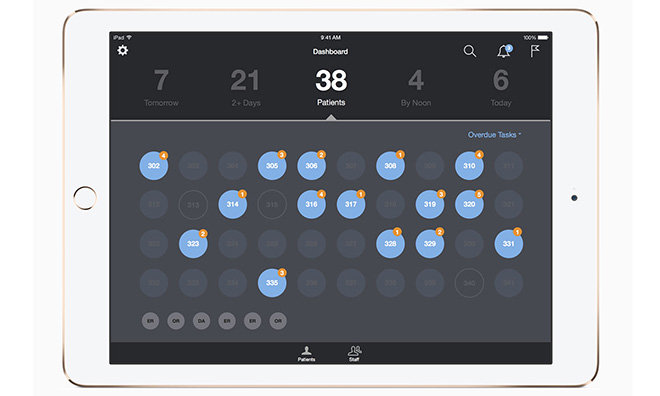 Hospital Lead for iPad makes it easier for hospitals to manage floor nurses and staff. For example, nurses can organize tasks and assign team members through a centralized system, with task prioritization and status all handled in-app. The service also supports multiple internal databases, displaying them in a single unified view.
Another iPhone app called Hospital Tech taps into a hospital's record system to give nurses real-time lab status, safety alerts, patient requests, and tasks.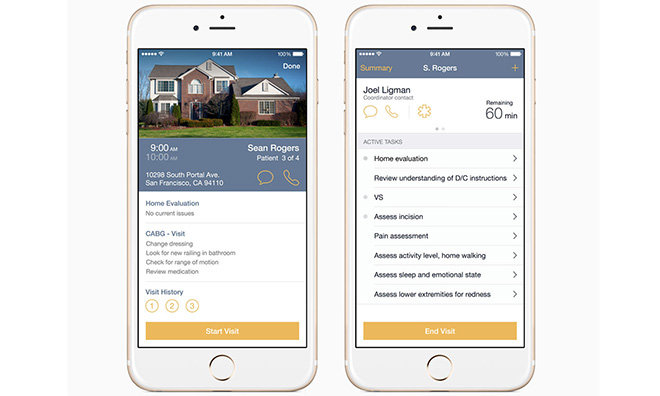 Home RN provides at-home caregivers an easy and intuitive tool for managing patient records and sharing information between team members, including photos, video, text and more. Location-based services help direct nurses to a patient's home and nearby points of interest like pharmacies and urgent care centers.
For industrial products, Apple and IBM collaborated on Rapid Handover, an iPad app that helps management disseminate information like production goals, equipment maintenance updates and crew lists to incoming shift forepersons. Other utilities rely on iOS device hardware to document broken equipment and safety hazards.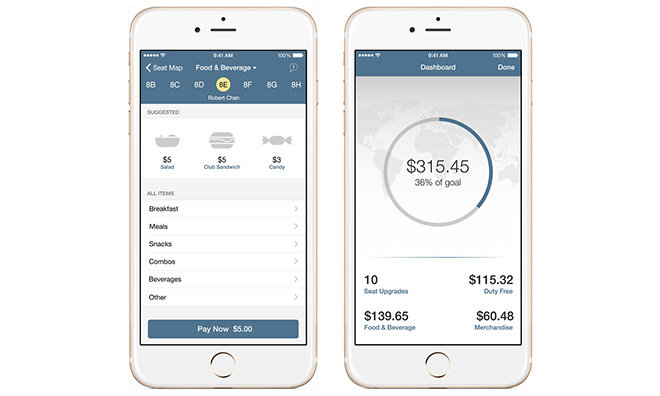 Travel and transportation added the Ancillary Sale app for iPhone, which allows flight attendants autonomy to upgrade seats, make food and beverage sales and conduct other transactions while in the air. Apple Pay and swipe credit card systems are supported, as is access to a database that stores customers' previous on-board purchases.
Risk Inspect for iPad lets insurance inspectors take on-site photos and video that can be combined with analytics to provide suggestions on potential areas of risk. The system also provides underwriters access to claim histories, environmental and structural data, crime statistics and other relevant metrics needed to make informed decisions.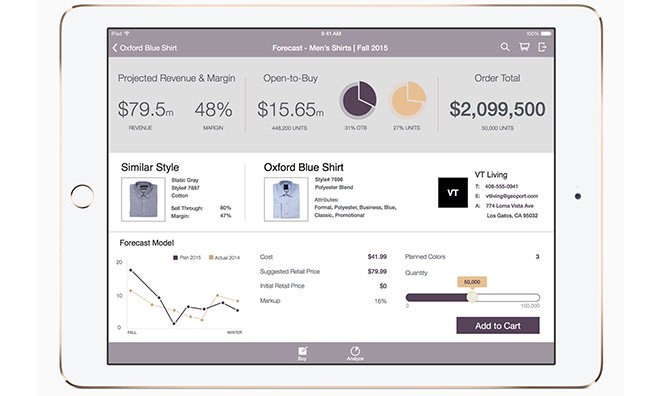 Finally, in the retail sphere, Order Commit for iPad lets merchants access critical business metrics, such as financial targets and sell-through. IBM's strong data analytics tools are leveraged to create comparative performance models that help merchants make better decisions.
Apple and IBM announced their groundbreaking partnership last July before revealing ten initial MobileFirst apps in December. The project is expected to yield more than 100 apps built around Apple's iOS platform.
With MobileFirst, IBM offers hardware leasing, device management, security, analytics, mobile integration and on-site repairs, while Apple helps with software development and offers customers a special class of AppleCare.
Earlier this month MobileFirst added three new apps for the banking, transportation and retail markets.