Apple Watch performance problems to be fixed with software update ahead of April 24 launch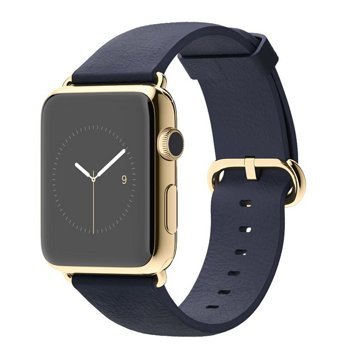 AppleInsider may earn an affiliate commission on purchases made through links on our site.
The review version of the Apple Watch is experiencing performance problems that Apple says will be fixed in upcoming software updates, one of which is expected to arrive before the device lands on the wrists of consumers, according to an early review of the device.
On Wednesday The Verge said that the Watch can sometimes stutter loading notifications, and take too long to load apps or pull data and location from a paired iPhone. In some cases third-party apps may not load at all, and the Watch can periodically become unresponsive for a few seconds.
Apple told the publication about the updates in response to those concerns. The company said it is at least hoping to improve the speed of third-party apps ahead of the offcial April 24 launch, but didn't specify when subsequent updates might arrive or which problems will be fixed in each release.
Third-party apps from companies like Twitter and the New York Times are expected to be central to the Watch's appeal. Combined with the product's built-in apps, they should let people handle many tasks without pulling their iPhone out of their pocket. If the Watch is too slow however, it may simply be easier to resort to the phone.
A spate of Watch reviews are being publsihed today following the lifting of Apple's review embargo. Preorders are going live on Friday, April 10 at 12:01 a.m. Pacific time, and the company is presumably hoping to drum up further anticipation. Complaints about performance could hurt preorder sales.
At the same time, launch supplies could be constrained, so people wanting a Watch in the near future may be tempted to place an order as soon as possible regardless.