Photos and video show first Apple Watch try-on sessions in Australia and Asia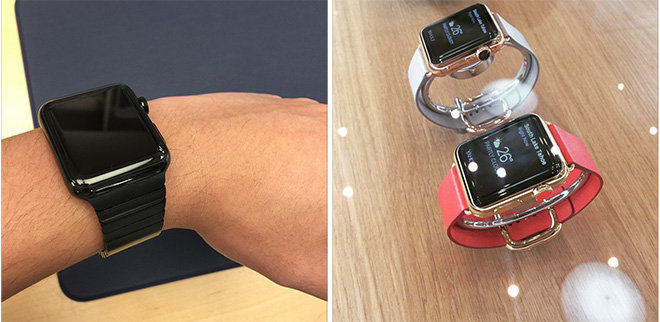 Apple Watch is now available to try on at Apple Store locations in Australia and East Asia, and while preorders have not yet gone live, a number of customers are posting photos and video from their sessions.
As with previous Apple product launches — although in this case customers can only look, not buy — Australians get first crack at Apple Watch hardware. A number of customers who were able to score a try-on reservation posted images of the session on various social media networks.
Starting today, customers around the world will be able to get their hands on Apple's much anticipated watch. Apple is conducting 15-minute try-on meetings by reservation only and will start preorders later tonight.
Customers interested in Apple Watch Edition models, which start at $10,000, get special treatment that includes 30 minutes of hands-on time with the device. However, only 53 Apple Stores will initially have sample stock of the solid gold models, with current availability focused on densely populated urban centers.
Apple Watch goes on sale on Friday at 12:01 a.m. Pacific via the Online Apple Store. Those looking to buy an Apple Watch can refer to AppleInsider's purchasing guide to help streamline the decision making process.