Apple job listing confirms plans to bring public transit info to its Maps service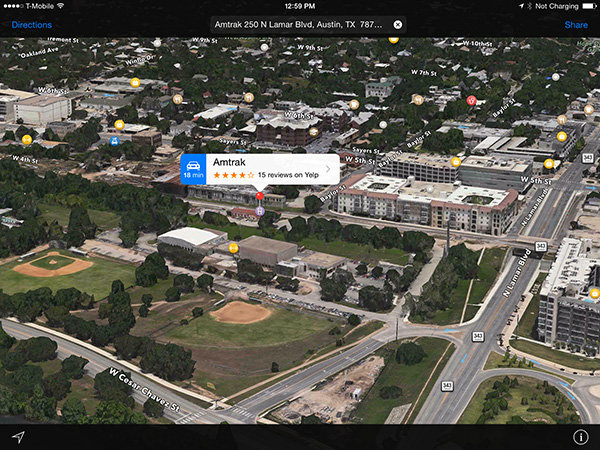 Apple is indeed working on bringing public transit directions back into its Maps apps for iOS and OS X, following a nearly three-year absence since the iPhone maker abandoned data from Google Maps, an official job listing confirmed on Tuesday.
The company is searching for a software engineer who will join the Maps division's Routing team. The new job listing was discovered by AppleInsider.
"As a member of the Routing team, you will work on one of the most anticipated features of Apple Maps," the listing states. In requirements, the company directly asks for someone with "in-depth knowledge about public transit," both as a rider and on a technical level.
Until the iOS 6 version of Maps, transit directions were a popular integrated feature. That update stripped out Google content in favor of Apple's own, but in so doing eliminated not just transit options but other mainstay functions, such as Street View. Despite Apple's attempts at improving iOS, the independent version of Google Maps remains one of the most popular downloads at the App Store.
Rumors once suggested that public transit would make a comeback with iOS 8, but option has so far failed to materialize even in subsequent point updates. The delay has been blamed on bad planning, office politics, and developers leaving Apple entirely.
The company could announce Maps upgrades at this year's Worldwide Developers Conference, which starts June 8. Any changes would presumably be linked to iOS 9 and OS X 10.11, preview versions of which are expected to be the focal points of Apple's keynote presentation.