Apple being wooed by Nokia for $3.2B HERE mapping acquisition, report says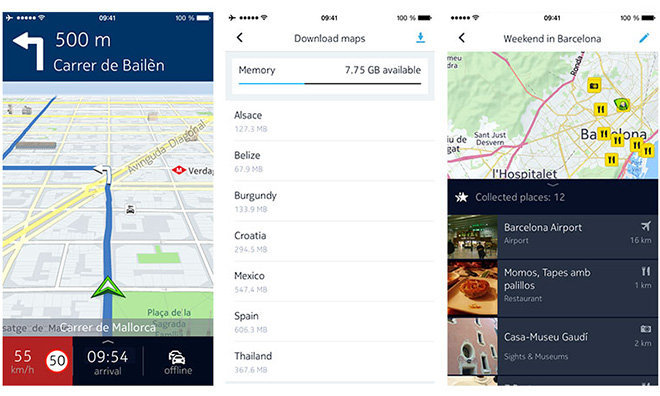 A report on Wednesday claims Apple is among a number of high-profile tech companies being courted by Nokia in the Finnish firm's attempt to sell off its HERE mapping service and related assets.
Citing sources familiar with the matter, Bloomberg reports Nokia's list of potential buyers reads like a who's who of the tech industry, and includes Apple, Amazon, Alibaba, Baidu, Facebook, Sirius XM and Harman International, as well as German automakers and private holdings firms.
The person said Nokia is seeking more than 3 billion euros (roughly $3.2 billion) for HERE's mapping assets despite the cache being valued at $2.14 billion last year. Nokia's investment in HERE's technology, including those got through acquisitions like NAVTEQ, was pegged at $8.1 billion in 2008, the publication said.
It is unclear when Nokia is to officially put HERE up for bid, but Bloomberg reported earlier in April that the company is working with a financial advisor toward that goal.
For Apple, the addition of HERE could play an important role in the buildout of Apple Maps, which drew criticism when it launched in iOS 6. Two and a half years later, Maps still lacks basic features like mass transit data, though Apple is working on enhancing backend support.
Interestingly, Nokia recently revamped the iOS version of HERE and returned the app to Apple's App Store after a 15-month hiatus.