Amazon Instant Video gets HD, cellular streaming on iOS, Waze launches 'Unusual Traffic' Twitter feeds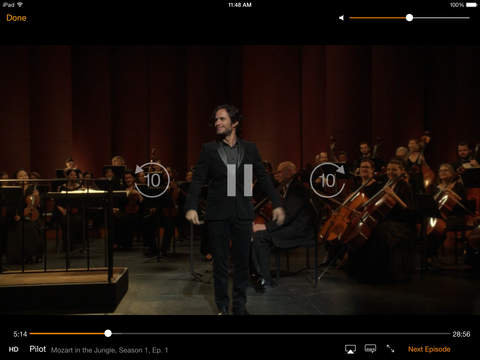 AppleInsider is supported by its audience and may earn commission as an Amazon Associate and affiliate partner on qualifying purchases. These affiliate partnerships do not influence our editorial content.
Amazon on Thursday released a major update to its Instant Video iOS client, while Waze launched Unusual Traffic, a series of city-based Twitter accounts hooked into data from its mobile navigation apps.
Amazon Instant Video
Version 3.0 of Instant Video allows iPhones and iPads to watch videos in HD quality, whereas previously they were restricted to standard definition for bandwidth purposes. Amazon has likewise allowed video to be viewed over a cellular connection. When watching over 3G or 4G, new settings let viewers limit how much data can be can consumed.
A new general option is adjustable quality for downloaded videos. Users have access to "Good," "Better," and "Best" levels.
The app is a free download and runs on devices with iOS 7 or better. Videos, however, must be bought or rented from the Instant Video website, or else unlocked through an Amazon Prime subscription.
Waze rolls out 'Unusual Traffic' feeds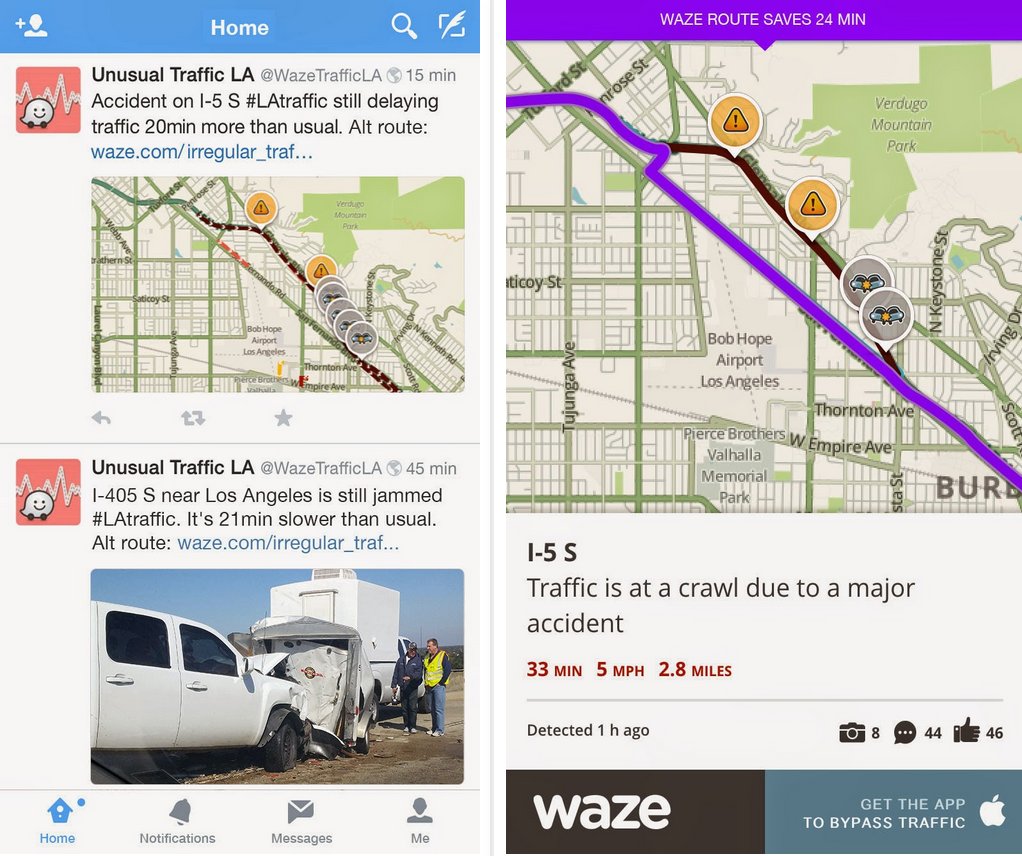 Each feed compares historical data against live traffic problems reported by Waze's iPhone, Android, and Windows Phone users. If traffic is unusually heavy in a given area, a post will identify the location, the expected delay, and a link to an alternate route. When possible, Waze is promising to include the cause of the traffic and any user-supplied photos, as well as whether traffic is worsening or clearing up.
The Unusual Traffic service is currently in beta, and so far covers 50 cities, mostly in the United States. Some examples include Atlanta, Houston, Jakarta, London, Los Angeles, Mexico City, New York City, Paris, Rio de Janeiro, Sydney, and Toronto. More cities are promised over time.