New Alchemy-like GarageBand synths appear to be first fruits of Apple's Camel Audio acquisition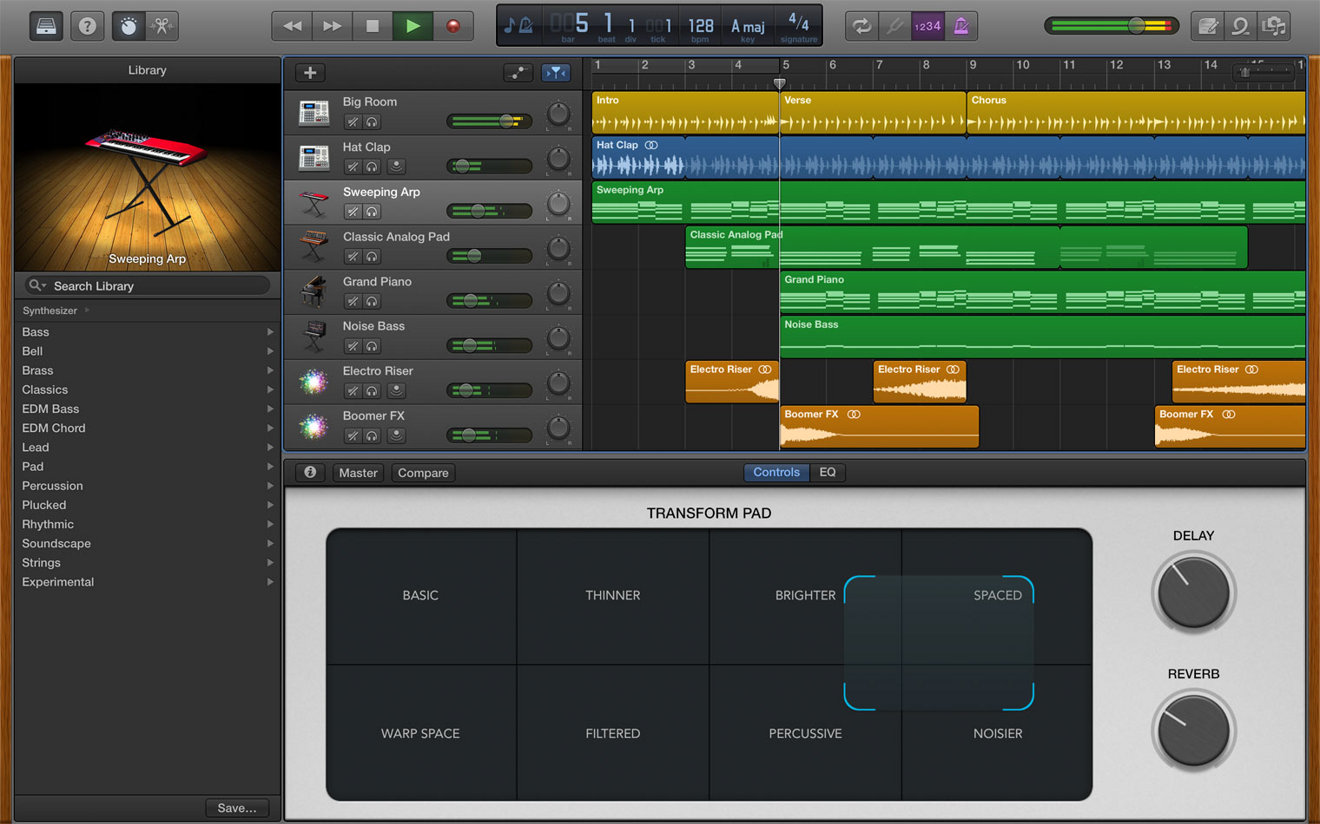 Apple has quietly revealed a forthcoming update to its GarageBand music production app that will add a number of new synths with shape-shifting controls, additions that seem to be influenced by Camel Audio's popular Alchemy synth software, which Apple acquired earlier this year.
The new synths — demos of which can be seen on Apple's GarageBand page — Â include sweeping arp, droplets, bright punchy synth, pumping synth waves, and epic hook synth. In all, Apple says the update will give GarageBand "100 EDM‑ and Hip Hop‑inspired synth sounds."
Notably, each synth can be controlled by a new smart control that Apple calls the transform pad. That control is nearly identical to the remix pad found in Alchemy Mobile, an app which Apple acquired with Camel Audio in February.
This suggests that Apple has worked quickly to integrate Alchemy into GarageBand, an unusually fast integration for Apple. Generally, the fruits of an acquisition are not seen in the company's products for a year or more.
Apple also teased some additional updates that are slated to arrive on June 30, the same day Apple Music launches in the U.S. MacWorld contributor Kirk McElhearn believes this could bring the ability to upload content directly to Apple Music's new Connect feature, while the GarageBand website suggests that the changes will be related to the existing Piano Roll Editor.