Samsung seeks rehearing of appeal over $400M patent infringement ruling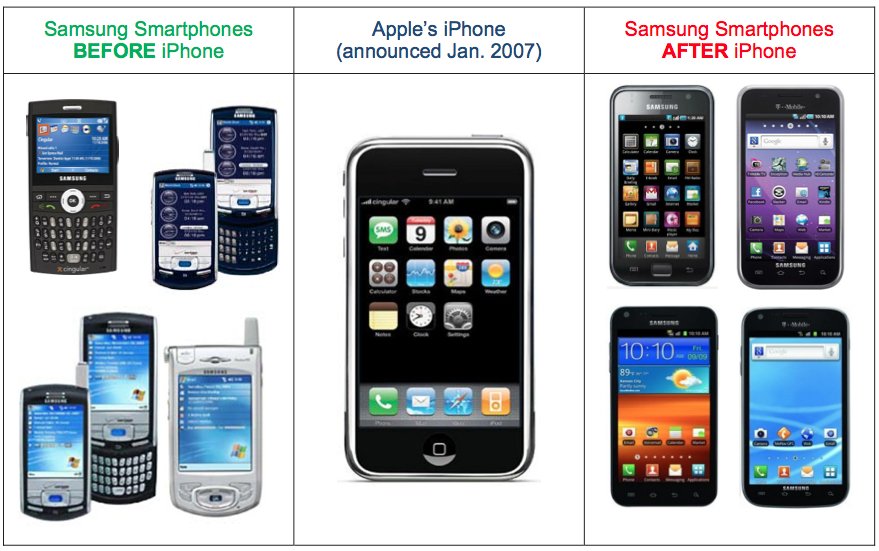 Writing the next chapter of an ongoing feud with Apple, Samsung on Wednesday petitioned for a rehearing of a recent U.S. Federal Circuit Court of Appeals ruling that upheld nearly $400 million in damages for infringing Apple design patents.
In a court document filed with the U.S. Court of Appeals for the Federal Circuit, Samsung requested an en banc review of an earlier ruling from the same court that left the company saddled with $399 million in damages.
The case originates from a watershed 2012 California jury trial in which Apple was initially awarded $1.05 billion. Damages were later reduced after a partial retrial and currently stands at $548 million, though numerous appeals have been lodged by both parties.
As part of the appeals process, a three-member CAFC panel found in May that the Apple v. Samsung jury correctly awarded damages against infringing Samsung smartphones and tablet designs. Samsung is now seeking the full 12-judge panel review a key decision involving $399 million of calculated gains brought in by infringing Samsung products.
The San Jose Mercury News reported on the document earlier today.
Samsung reasserts a previously successful argument that a device as complex as a smartphone incorporates "hundreds or thousands of different patented technologies," and Apple's IP addresses only minor features. Additionally, some patents cover functional attributes not eligible for damages, a detail allegedly not properly considered by the original Apple v. Samsung trial jury.
Samsung's petition is related to the first Apple v. Samsung California court case. A second district court action in the same state covering newer devices resulted in damages equating to $120 million for Apple and $158,000 for Samsung. That case is also being appealed.