Apple takes App Analytics service out of beta, adds features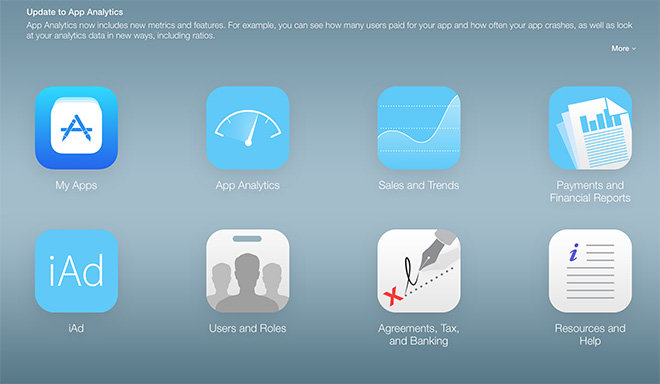 Apple on Thursday sent out an email blast to developers notifying them of new features added to App Analytics, including data for crashes, number of paying users and a ratios tool for comparing statistics.
According to AppleInsider reader Andrew, Apple now provides data for tracking the number of times an app crashes per day, as filtered by platform, app version and operating system version. Prior to today, the service offered assets for measuring app performance based on download figures, time spent in-app, regional popularity, product page views and more.
In addition, App Analytics now counts users based on Apple ID instead of device type, offering a granular look at penetration and performance not accessible via other metrics gathering platforms.
Finally, a new tool called Ratios lets devs compare and contrast any two measurements within the analytics control panel. Apple offers example operations like determining conversion rates, sales per paying user and sessions per active device.
The beta tag that previously accompanied the App Analytics icon in iTunes Connect has been removed, suggesting the service is now a full-fledged product. Apple first invited developers to test out the service under a limited beta in April, later opening up access to all comers.
Developers can access App Analytics and its range of performance tracking metrics through iTunes Connect.