Apple releases second iOS 9 beta to developers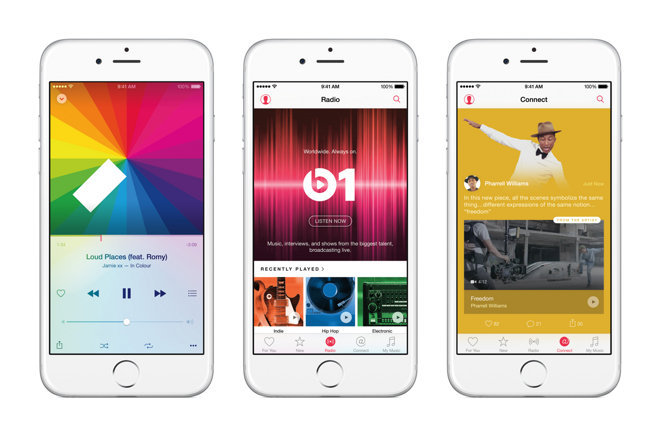 Apple on Tuesday issued a second beta version of the next-generation iOS 9 to developers, with a laundry list of known issues ranging from CarPlay to Podcasts that reflect the software's early beta status.
Today's version, carrying build number 13A4280e, comes two weeks after an initial build was seeded to developers at WWDC. Along with a tweaked user interface, iOS 9 boasts "proactive" Siri and Search functions, first-party app modifications like Transit for Maps, "slide over" multitasking for iPad and various bug fixes and performance improvements.
The list of known issues is wide-ranging, and includes both software and hardware problems. Lightning video dongles will not work with devices running the prerelease software, for instance, and iPhones may erroneously indicate that Activation Lock is enabled for a connected Apple Watch when it is in fact not.
Apple ID is another problem area. Developers who change the e-mail address associated with their Apple ID may not be able to authenticate on iOS 9 systems, with Apple advising that they change their e-mail address back to fix the issue, while attempting to create a new Apple ID via GameCenter could cause a crash.
HomeKit and HealthKit are also the subject of overhauls that have brought some new issues. Apple says that in rare cases, the health database could get deleted during an update, and recommends making an encrypted backup prior to installation. HomeKit accessories with multiple communications paths may appear more than once, while location-based event triggers are not yet ready.
The new beta does fix some previous problems, as well. AirPlay connectivity issues were addressed, and CarPlay now works properly with iPhone 6, 6 Plus, and iPad Air 2 devices running iOS 9. Navigation communication between an iPhone and a paired Apple Watch has been improved, while attempting to contact a contact with multiple addresses will no longer cause Springboard to crash.
The next-generation mobile operating system is scheduled for wide availability this fall, likely alongside new iPhone hardware.
Downloads of the latest iOS 8.4 and iOS 9 versions are available in the iOS section of Apple's Developer Portal.