Apple Camp 2015 enrollment begins with moviemaking, e-book creation workshops for kids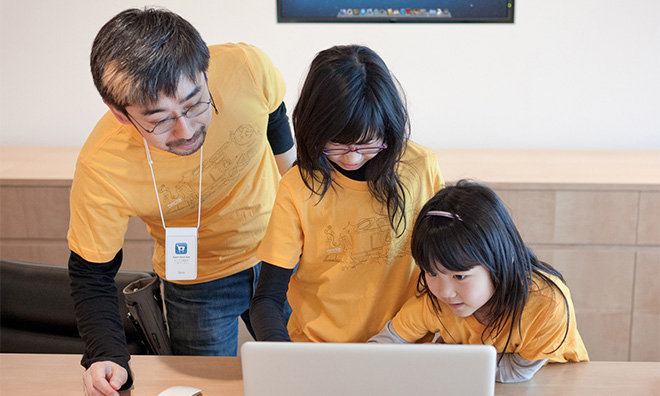 For the 2015 summer season, Apple is again inviting children aged 8 through 12 to participate in Apple Camp, a series of three-day retail store workshops designed to teach inquisitive young minds how to create rich digital content on iPad and Mac.
As with last year's event, participants can sign up for "Stories in Motion with iMovie" and "Interactive Storytelling with iBooks" camp workshops that guide students through multimedia content creation on Apple's iOS and Mac platforms.
"Stories in Motion" harnesses the power of the iPad to storyboard ideas, shoot footage and craft a soundtrack in GarageBand for iOS. After building the pieces on iPad, students move over to a Mac to stitch it all together in iMovie. A similar workflow is adopted with "Interactive Storytelling," which has campers paint illustrations on iPad before switching to Mac for sound effects production and multitouch UI generation in iBooks Author.
Apple Camp is offered at Apple Stores in Canada, China, France, Hong Kong, Italy, Japan, the Netherlands, Spain, Switzerland, the U.S. and the UK from July through August. Program enrollment is free, but space is limited and slots are allotted on a first come, first served basis.
Apple has yet to open registration for Field Trip events in which entire school classes pay a visit to an Apple retail location for hands-on time with iOS and Mac hardware and software.