AppleCare for Mac now covers batteries retaining less than 80% charge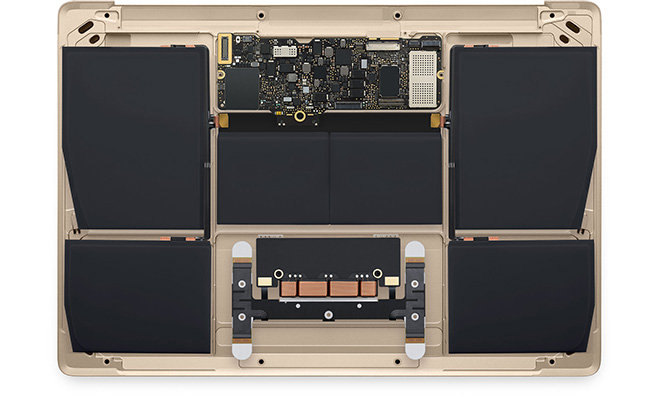 In a minor change to its AppleCare Protection Plan for Mac policy on Monday, Apple is now replacing non-removable MacBook batteries that retain less than 80 percent of their original charge.
According to an updated Support Pages document concerning MacBook battery servicing, spotted by MacRumors, MacBook owners experiencing power retention issues can get their battery replaced for free if the device is still covered under AppleCare. Prior to today's change, Apple's warranty only applied to battery packs deemed defective.
If you purchased an AppleCare Protection Plan for your Mac notebook with a non-removable battery, Apple will replace the notebook battery at no charge if it retains less than 80 percent of its original capacity. If you don't have coverage, you can have the battery replaced for a fee.
Depending on the model, users without coverage can expect to pay between $129 and $199 for out-of-warranty battery servicing. Apple provides one year of warranty coverage for free, while the three-year extended Protection Plan starts at $249.
Apple slowly transitioned from user-replaceable battery packs on early MacBook and MacBook Pro models to the non-removable design seen in its modern laptop lineup. All current MacBook models are covered under the new battery replacement policy.
The extended Mac battery coverage dovetails with changes made to AppleCare+ warranty terms for iPhones, iPads, iPods on Friday. That program also covers battery replacement services when a user's device is unable to retain 80 percent of its original advertised charge.