Apple launches new iPod touch with 64-bit A8 CPU, 8MP camera, M8 motion coprocessor & 128GB capacity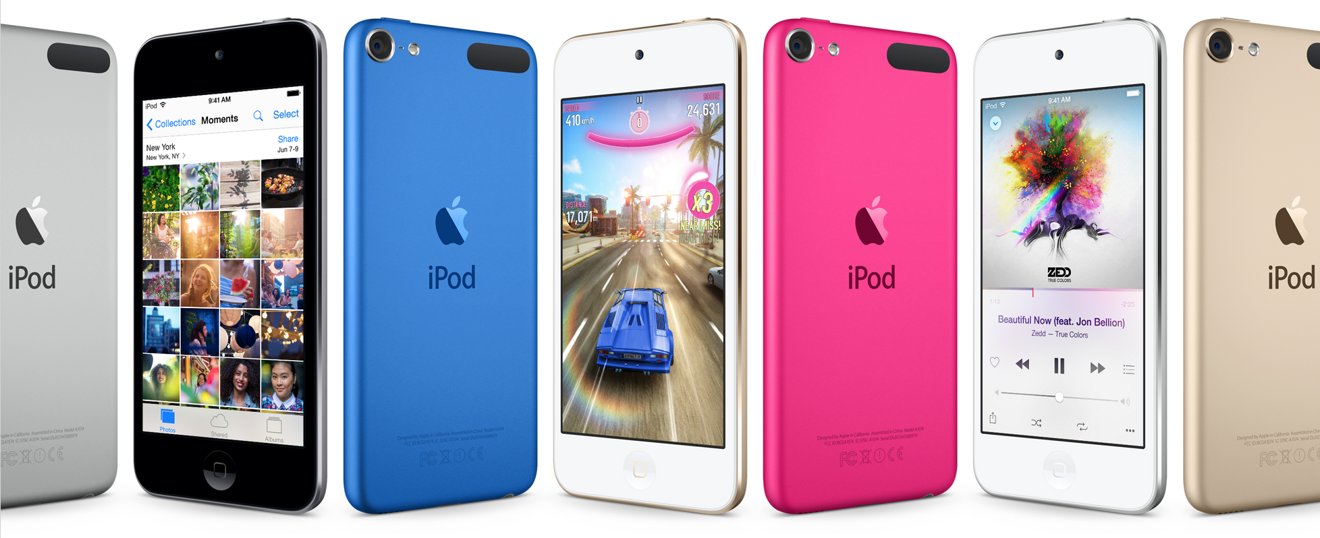 Apple on Wednesday overhauled its iPod touch lineup for the first time in years, debuting a new high-end $399 model with a 128-gigabyte capacity, while giving all versions a 64-bit A8 processor, M8 motion coprocessor, and 8-megapixel rear camera.
The new iPod touch lineup starts at $199 for a 16-gigabyte capacity, while a $249 model with 32 gigabytes, and a $299 model with 64 gigabytes are also available. The new iPod touch lineup is available for purchase direct from Apple.
Aside from upgraded internal components, the new iPod touch models also come in three new colors: gold, hot pink, and a darker shade of blue than was previously offered.
The new iPod touch units ship with iOS 8.4, the latest available version of Apple's mobile operating system. This includes support for the new Apple Music service, which will allow users to stream songs on demand for $9.99 per month.
AppleInsider was first to report in April that Apple would be updating its long-neglected iPod lineup this year. Wednesday's update marks the first significant changes to the iPod touch since 2012.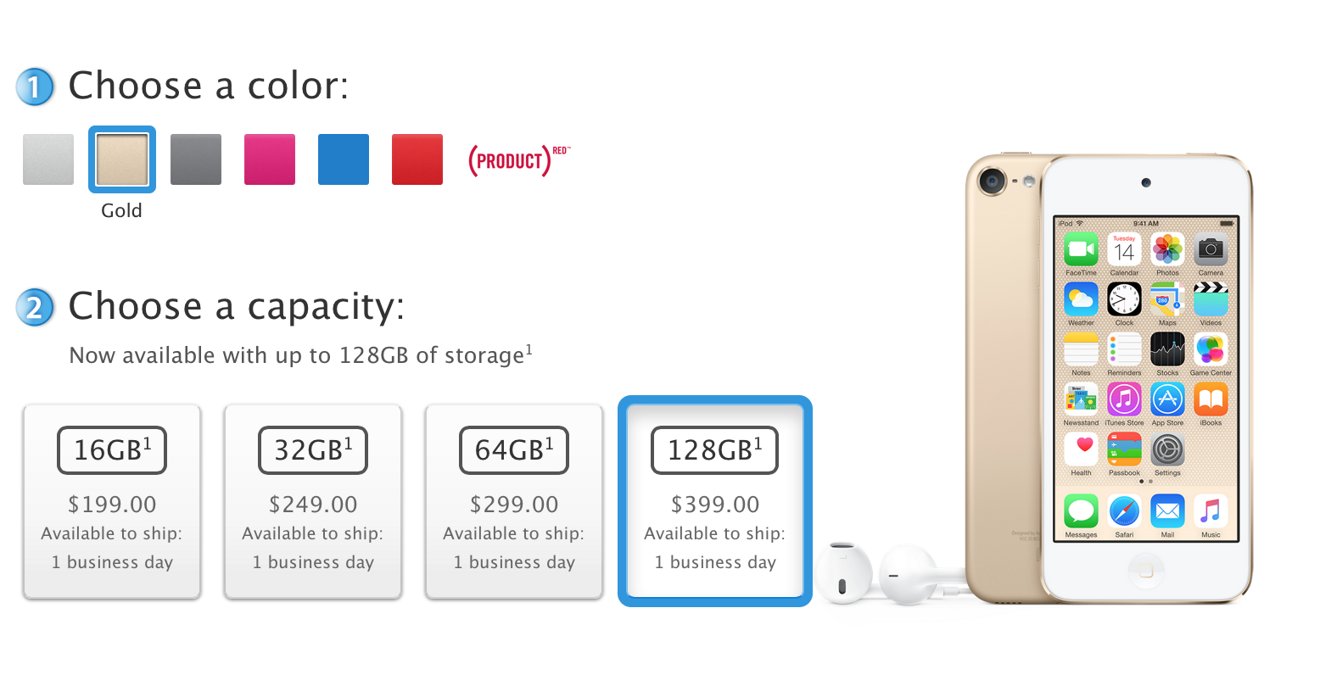 The inclusion of the M8 chip also makes the iPod touch a full-fledged pedometer, allowing it to compete with step tracking accessories from the likes of Fitbit. The M8 and A8 chips debuted in 2014 in the iPhone 6 and iPhone 6 Plus.
The new 64-bit processor also means that applications on the iPod touch will work with Metal, Apple's advanced gaming technology exclusive to its newer A-series CPUs.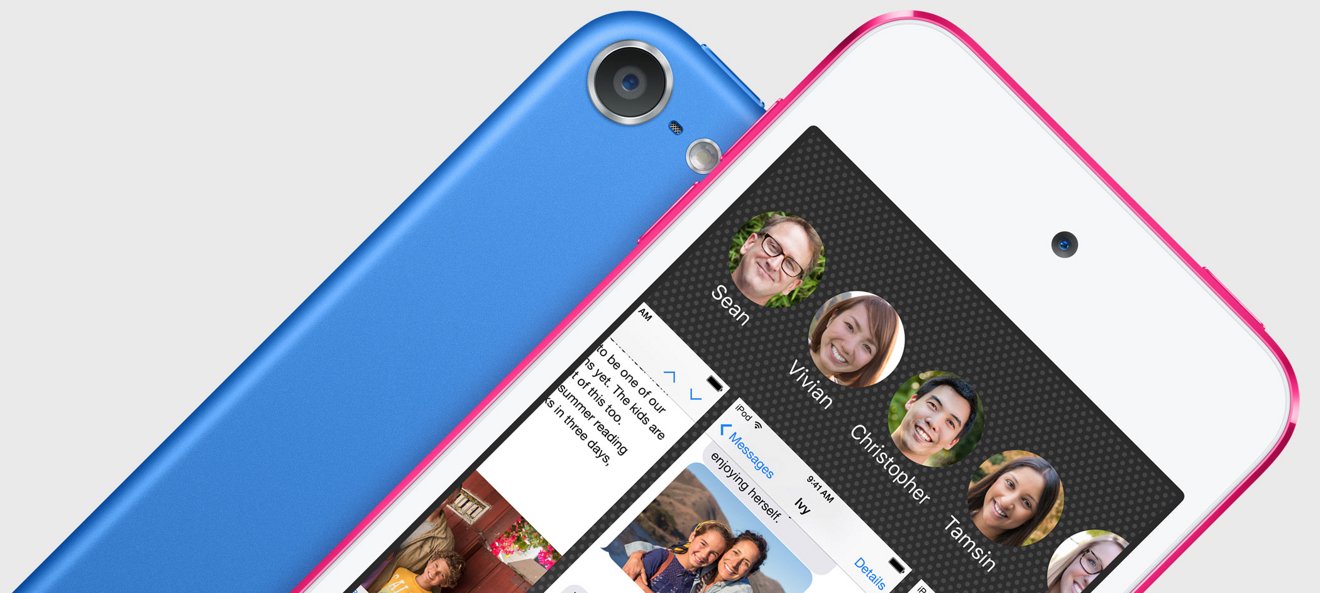 The high-end 128-gigabyte capacity, meanwhile, is a first for an iOS device with a 4-inch Retina display. Apple didn't begin offering 128-gigabyte capacities in the iPhone lineup until last year's launch of the larger 4.7-inch iPhone 6 and 5.5-inch iPhone 6 Plus.
In addition to an 8-megapixel iSight rear camera that can shoot 120-frames-per-second slow-mo video, the new iPod touch also has an improved forward facing FaceTime HD camera. Wi-Fi speeds have also been improved and are three times faster.
Aside from the upgraded components and new colors, the design of the iPod touch is largely unchanged. The new models lack the loop accessory found on the previous generation, but the portable media player still has a 6.1-millimeter thick design with a 4-inch Retina display. It has support for the Siri voice-driven personal assistant, and uses the Lightning connector for charging and syncing.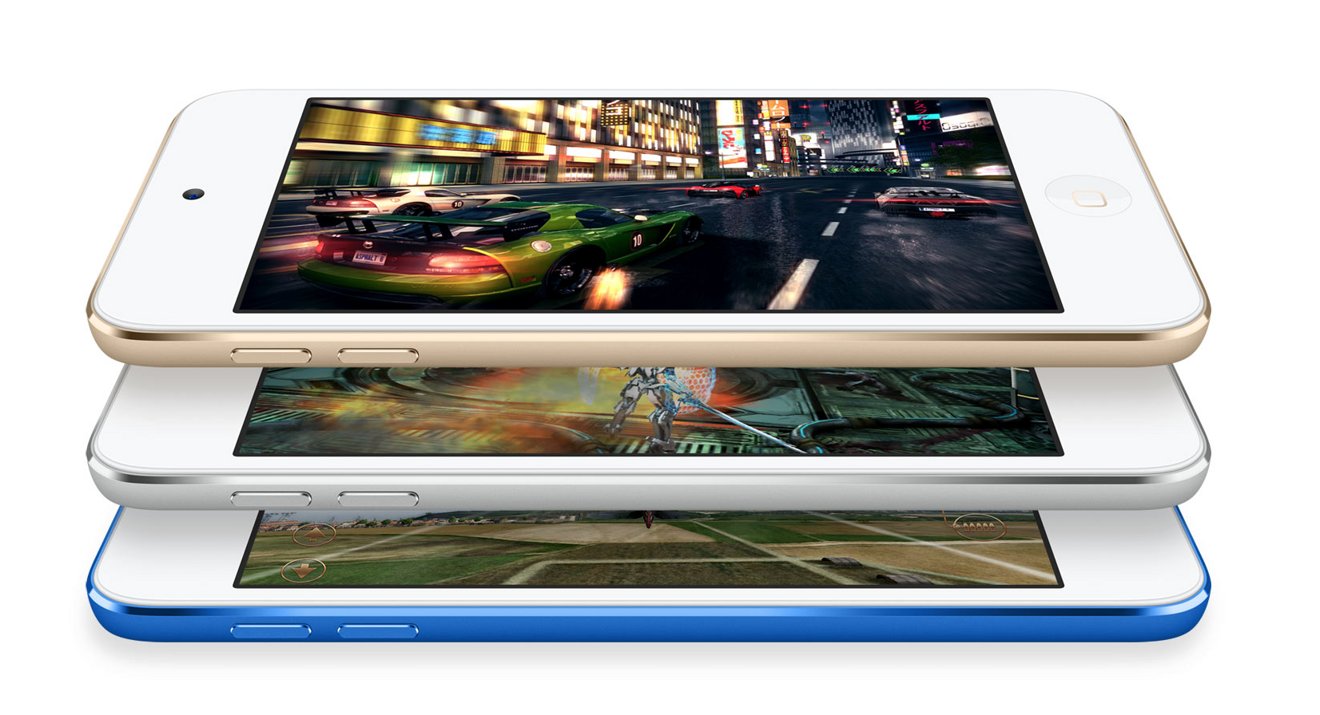 "iPod touch gives customers around the world access to Apple Music, the App Store and iOS, the world's most advanced mobile operating system, starting at just $199," said Greg Joswiak, Apple's vice president of iPhone, iPod and iOS Product Marketing. "With big advancements like the A8 chip and the 8 megapixel iSight camera, customers can experience next-level gameplay, take even more beautiful photos and enjoy their favorite music, TV shows and movies."
The refresh comes just one day later than had been rumored, as promotional images found in Apple's own iTunes 12.2 software showed a calendar icon dated Tuesday, July 14. Product shots on Apple's website after Wednesday's launch continue to show the "14" calendar.