New iPod touch teardown shows power optimizations, no sapphire camera lens cover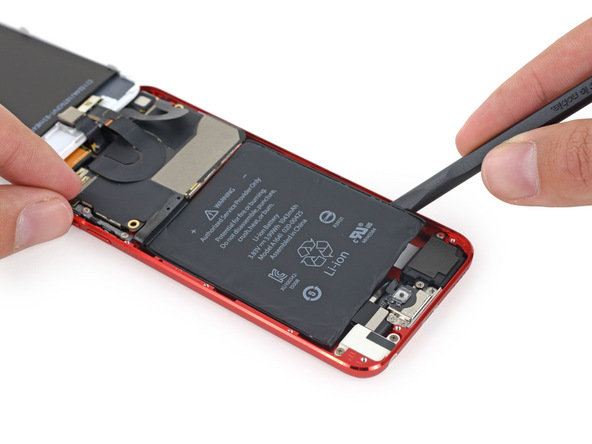 AppleInsider may earn an affiliate commission on purchases made through links on our site.
A teardown of the sixth-generation iPod touch published on Friday exposed new details about the device, including the presence of a marginally bigger battery, the lack of a sapphire lens cover, and which chipmakers are involved in supplying parts.
The battery in the updated Touch is rated at 1,042 milliamp-hours, versus 1,030 in the fifth-generation model from 2012, said repair firm iFixit. This suggests major power optimizations, since the device's A8 processor is significantly more powerful than the A5 in the old model, and yet Apple advertises 40 hours of music playback or up to 8 hours of video.
Although Apple has upgraded the rear camera to an 8-megapixel model more comparable to the iPhone 6, it's still missing some features, including a sapphire lens cover. Sapphire is tougher to scratch than Gorilla Glass or Ion-X glass, but also more expensive to produce. Apple may have made a sacrifice to keep prices down and profits up.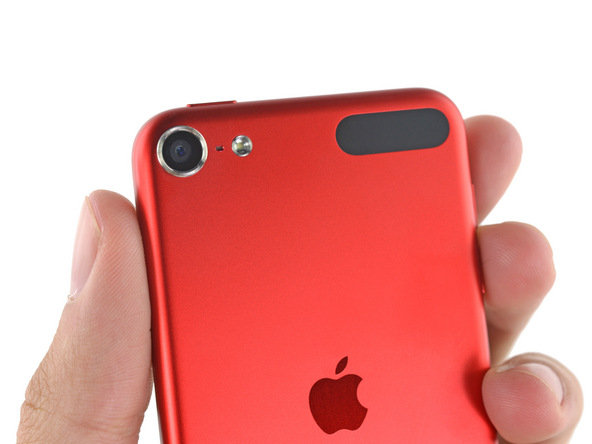 The dissected iPod featured Hynix RAM, Toshiba flash storage, and an InvenSense gyroscope and accelerometer. The M8 motion coprocessor was built by NXP Semiconductors, and two touchscreen controllers belonged to Broadcom and Texas Instruments. The Bluetooth/Wi-Fi module was marked as coming from Universal Scientific Industrial, but iFixit noted that it's likely based on a Broadcom design.
Evalutating repairability, the firm said that while replacing parts isn't impossible — particular since there's no Touch ID sensor, and pull tabs are present on the battery — many parts are still soldered together, and other obstacles like convoluted ribbon cables get in the way.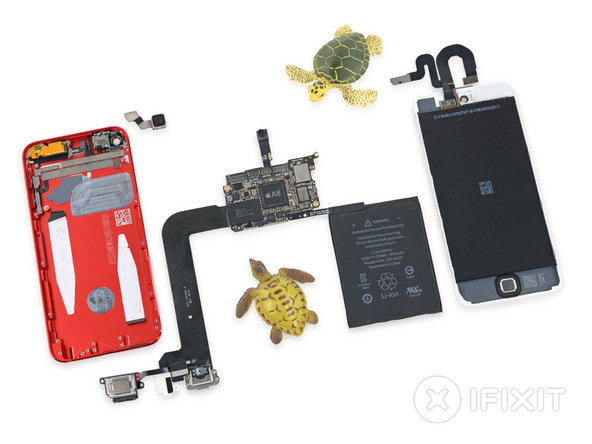 The sixth-gen Touch launched on Wednesday with prices ranging from $199 for 16 gigabytes to $399 for a new 128-gigabyte capacity. It was Apple's first major iPod upgrade since 2012, and even then the iPod nano and shuffle have remained essentially unchanged, simply picking up new colors.