New gold, dark blue and hot pink colors come to Apple's iPod nano, shuffle & touch lineups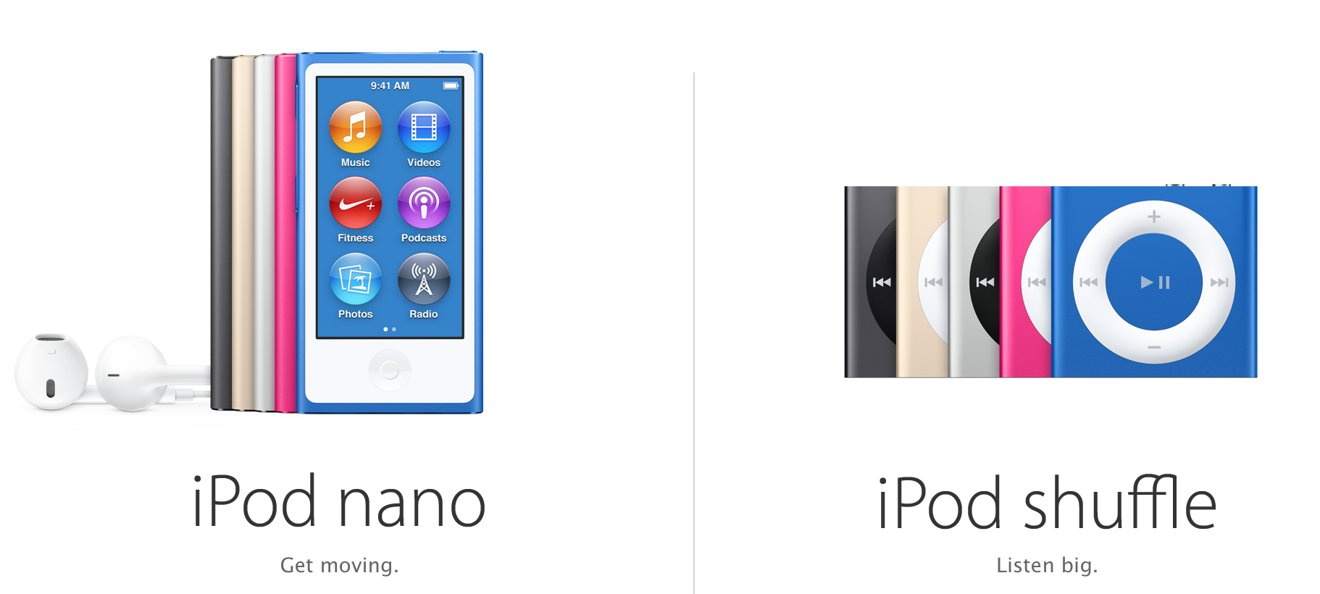 All three devices in Apple's existing iPod lineup — Â the iPod nano, shuffle and touch — Â gained three new color options on Wednesday. And while the iPod touch's internal components were overhauled, the iPod nano and shuffle specifications remain unchanged.
All three iPod products can now be purchased in gold, dark blue, and hot pink. These replace previous shades of yellow, a lighter blue, and a softer pink.
The new iPod lineup has the same entry price of $49 for a 2-gigabyte iPod shuffle. And the iPod nano has also maintained a 16-gigabyte capacity at a price of $149.
The iPod touch starts at $199 for 16 gigabytes. A 32-gigabyte version is available for $249, a 64-gigabyte capacity runs $299, and a high-end 128-gigabyte version is available $399.
iPods have become less of a focus for Apple as sales have declined. The company no longer reports unit sales for iPods, lumping them in with services and the upcoming Apple Watch.
But in the last period when iPod sales were reported, which was the fourth quarter of fiscal 2014, sales were just 2.6 million units, earning the company a mere $410 million in revenue.