Apple adds to Seattle office footprint with new space at Two Union Square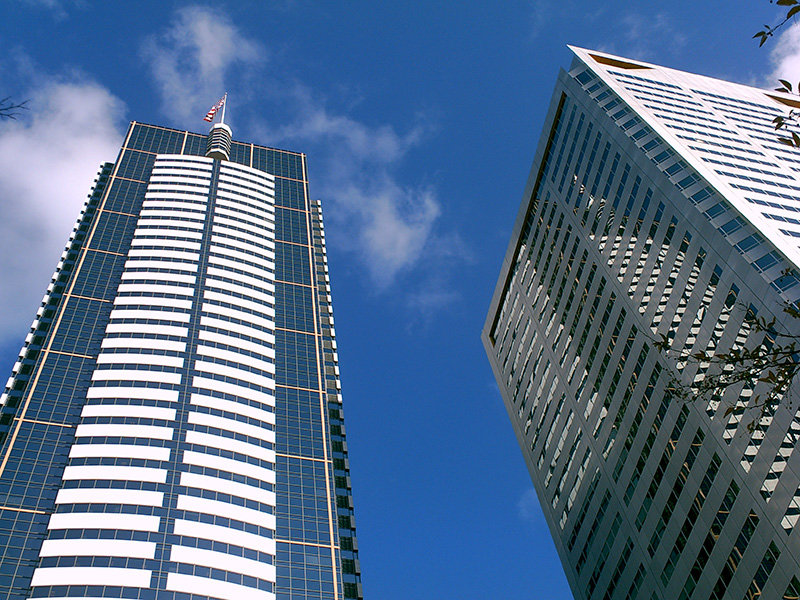 Apple has signed a lease for the 44th and 45th floors of a Seattle office tower at Two Union Square, expanding its corporate footprint in a city largely dominated by companies like Amazon and Microsoft, a report said on Monday.
The combined space measures approximately 30,000 square feet, two sources indicated to Bloomberg. That could fit anywhere between 120 and 200 workers.
The purpose of the expansion is unknown, but Apple opened an engineering office in the city last November. At least some core staff are believed to have been absorbed through a takeover of cloud computing startup Union Bay Networks, and been put to work on Apple's own cloud services including iCloud and iTunes.
The new space could represent an intensification of that effort. Given the presence of Amazon and Microsoft, as well as satellite operations by Alibaba, Google, and Facebook, Apple could be looking to exploit Seattle's large reservoir of cloud-oriented talent.
Apple's reliance on cloud platforms is only expected to grow in the next year. On June 30 it launched Apple Music, and by the end of the year it could debut its long-rumored streaming TV service, featuring a "skinny" bundle of live TV channels.