IBM reportedly plans to purchase up to 200K MacBooks for employees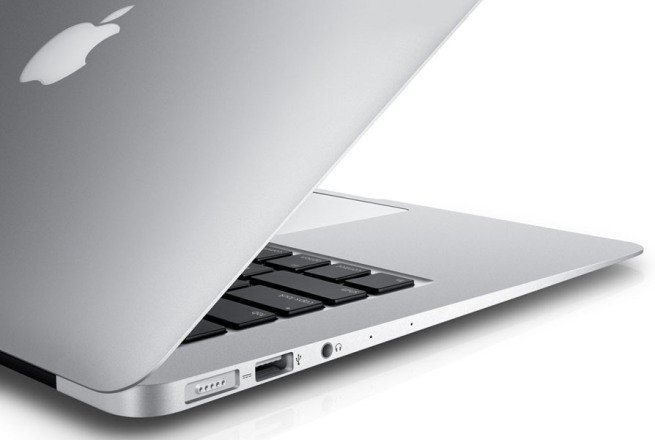 It was learned in May that IBM plans to deploy some 50,000 MacBooks to employees by the end of 2015, but a newly leaked video suggests the company could see adoption numbers between 150,000 to 200,000 units.
In an internal company video procured by MacRumors, IBM chief information officer Jeff Smith tells the story of a recent meeting with his counterpart at Apple Niall O'Connor about working together on a corporate device buying initiative. The clip suggests IBM is looking to make a drastic change to its company-issued workstation program, one that will largely rely on Apple's MacBook lineup.
We've got to find a way to make the overall cost the same or lower than PCs to make that happen. Would you be interested in helping me do that because you guys know these devices. And he said, "Nah Jeff, we'd never do that, very secretive, we never allow anyone in. You know, we just don't do that."
And I said, "Well who's your largest corporate customer?" And he said, "Well, that customer has got about 25,000 MacBooks a year." And I said, "Well we could be 150 to 200,000." And he goes, "Jeff, that's a great idea. We're gonna come here, you know, next week, you bring your whole team." And that's exactly what happened.
Smith does not present a rollout timeline in the clip, but uptake could be rapid considering an upgrade program is already in place to swap out old employee workstations with MacBook Pros, MacBook Airs or PCs. In May, a leaked internal memo revealed IBM estimates it will hand out some 50,000 MacBooks by the end of 2015, a number that would make it the world's largest Mac-supporting company.
Smith goes on to note IBM vice president Fletcher Previn told Apple CEO Tim Cook that he estimates about 50 to 75 percent of employees will switch from Lenovo machines to Mac as part of the initiative. Cook reportedly fired back, "Well what about the other third?"
"Of course [Cook] would like to have 100 percent," Smith said.
Apple and IBM surprised tech pundits last year by announcing a partnership in enterprise solutions dubbed "IBM MobileFirst for iOS," an initiative incorporating custom software and analytics services with iOS hardware.
The companies in June revealed work on an experimental educational product called the Student Achievement App, which looks to provide teachers with real-time student data analytics. A prototype version of the service is slated for completion soon, with pilot programs scheduled to roll out at four schools in 2016.