Apple making 'premium' accessory packaging mandatory at Apple Stores - report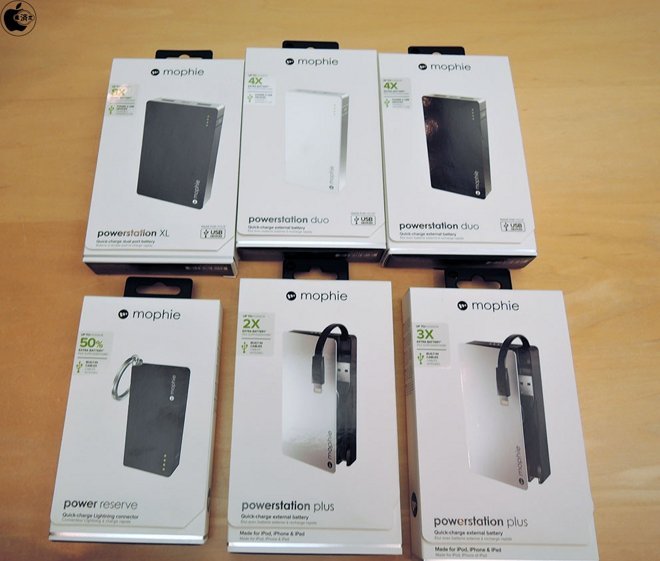 AppleInsider may earn an affiliate commission on purchases made through links on our site.
Apple is reportedly beginning to enforce a mandatory policy of standardized, Apple-like product packaging for at least some third-party accessories sold in Apple Stores, according to an internal company memo.
Boxes must now have white backgrounds, Apple-approved typefaces, and "consistent placement" of logos and icons, a document obtained by Business Insider indicates. Product photos must match the angles Apple uses, and the company is even demanding "better quality packaging material." Older, pre-policy packages are being sent back to the warehouse.
Only Incase, LifeProof, Mophie, Sena, Tech21, and Logitech (now Logi) are identified as firms having to conform to the new standard. The memo, which the publication paraphrased to protect its source, states that the goal of the policy is to give an "elevated" look to third-party accessories, making the accessory shelves at Apple Stores "more visually appealing and easier to navigate."
The new memo says that Apple has been working with the named companies for the past six months. So-called "premium" packaging began appearing at Apple Stores in early July, debuting on Mophie products, though the other firms were also said to take part.
Apple has been working on a high-end aesthetic revamp for its retail chain, an effort which ramped up with the launch of the Apple Watch. Typically this has involved renovating and reorganizing stores, with plans reportedly crafted jointly by retail chief Angela Ahrendts and design czar Jony ive.