Belgium's first Apple Store to open in Brussels on Toison d'Or on Sept. 19 [u]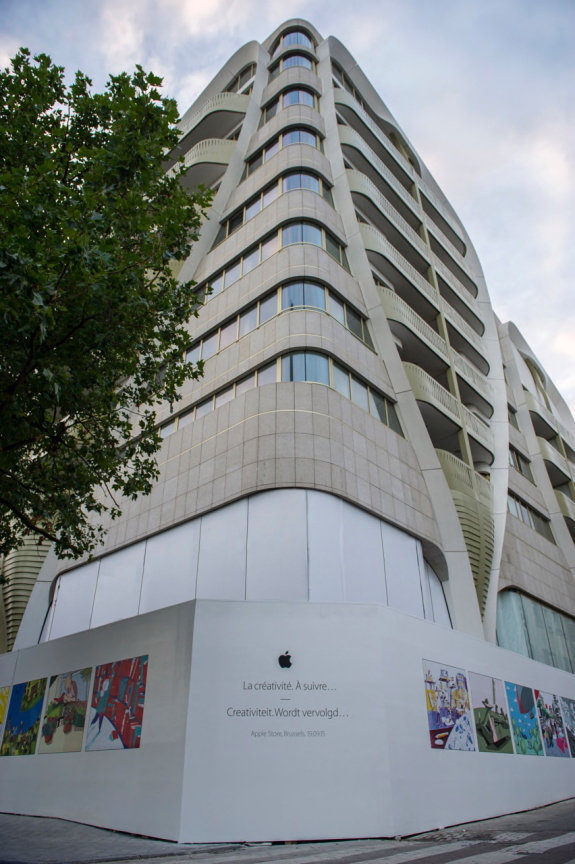 Apple has reportedly confirmed plans to open its first Belgian store in the capital city of Brussels on Sept. 19, erecting a special construction barricade around a building on Avenue Toison d'Or. [updated]
The barricade displays the opening date under the slogan "Creativity. Coming soon," as seen in photos obtained by Apple Nieuws Vlaanderen. Along either side is comic strip-style art.
Apple has yet to launch a webpage for the store, but based on Apple's usual retail procedure that will probably go live at least several days ahead of the grand opening.
Sept. 19 is just 10 days after an Apple press event, and only a day after new iPhones debuting at the event are likely to arrive in the hands of consumers. Belgium hasn't typically been a first-wave launch country for iPhones, but Apple does frequently time the opening of new outlets alongside major products.
If not iPhones, the store could help introduce the fourth-generation Apple TV, which should have features like Siri, an App Store, and universal search. Since demand for the Apple TV is less intense than iPhones, Apple may be able to ship it to a larger number of initial regions.