Apple unveils annual iPhone Upgrade Program, updates standard iPhone price structures
By Roger Fingas
Wednesday, September 09, 2015, 12:35 pm PT (03:35 pm ET)
Apple on Wednesday announced a revised pricing structure for iPhones, including the all-new iPhone Upgrade Program, a first-party retail plan that will let shoppers get a new iPhone every year.




Prices for the upgrade program will start at $32 a month, and will include unlocked phones with a user's choice of carrier. Each phone will also be covered under AppleCare+, Apple's most comprehensive warranty program.

For people wanting to get an iPhone through a regular carrier lease program, prices will start at $19 for an iPhone 5s, $23 for an iPhone 6, or $27 for an iPhone 6 Plus. Apple's latest models, the 6s and 6s Plus, will begin at $27 and $31 a month.





On a two-year contract, entry prices for the same devices will run from zero dollars for the iPhone 5s to $299 for a 6s Plus.





Preorders for the 6s and 6s Plus will open up this Saturday, Sept. 12. The products will be officially released on Friday, Sept. 25.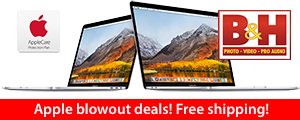 2018 13" Touch Bars
Price
Save
2.3GHz/8GB/256GB (Gray)
$1,699.00+
$100
2.3GHz/8GB/512GB (Silver)
$1,879.00+
$20
2.3GHz/16GB/512GB (Gray)
$2,099.00+
$100
2.7GHz/16GB/512GB
$2,449.00+
$50
2.7GHz/16GB/1TB
$2,849.00+
$50
2018 15" MacBook Pros
Price
Save
2.2GHz/16/256GB/555X
$2,215.00+
$185
2.2GHz/32/1TB/560X
$3,449.00+
$50
2.6GHz/16/512GB/560X
$2,575.00+
$224
2.6GHz/16/1TB/560X (Gray)
$2,999.00+
$200
2.6GHz/32/1TB/560X (Gray)
$3,399.00+
$200
2.6GHz/32/2TB/560X (Gray)
$3,999.00+
$400
Click here for dozens more configurations
+ Free shipping within the contiguous U.S.
Lowest Prices Anywhere!

13" MacBook Pros
Price
You Save
3.1GHz/8GB/256GB Gray
$1,679.00
$120.00
3.1GHz/8GB/256GB Silver
$1,704.00*
$95.00
3.1GHz/8GB/512GB Gray
$1,849.00*
$150.00
3.1GHz/16/512GB Gray
$2,099.00
$100.00
15" MacBook Pro
Price
You Save
2.8GHz/16/256/555 Silver
$2,199.00*
$200.00
2.8GHz/16/256/560 Gray
$2,299.00
$200.00
2.9GHz/16/512/560 Gray
$2,599.00
$200.00
2.9GHz/16/1TB/560 Gray
$2,999.00
$200.00
3.1GHz/16/512/560 Gray
$2,799.00
$200.00
3.1GHz/16/2TB/560 Gray
$3,899.00
$300.00

*

price with Promo Code:

APINSIDER

prices.appleinsider.com for more configurations