Apple's iPad Pro Smart Connector open to accessory makers, Logitech Create keyboard coming in Nov.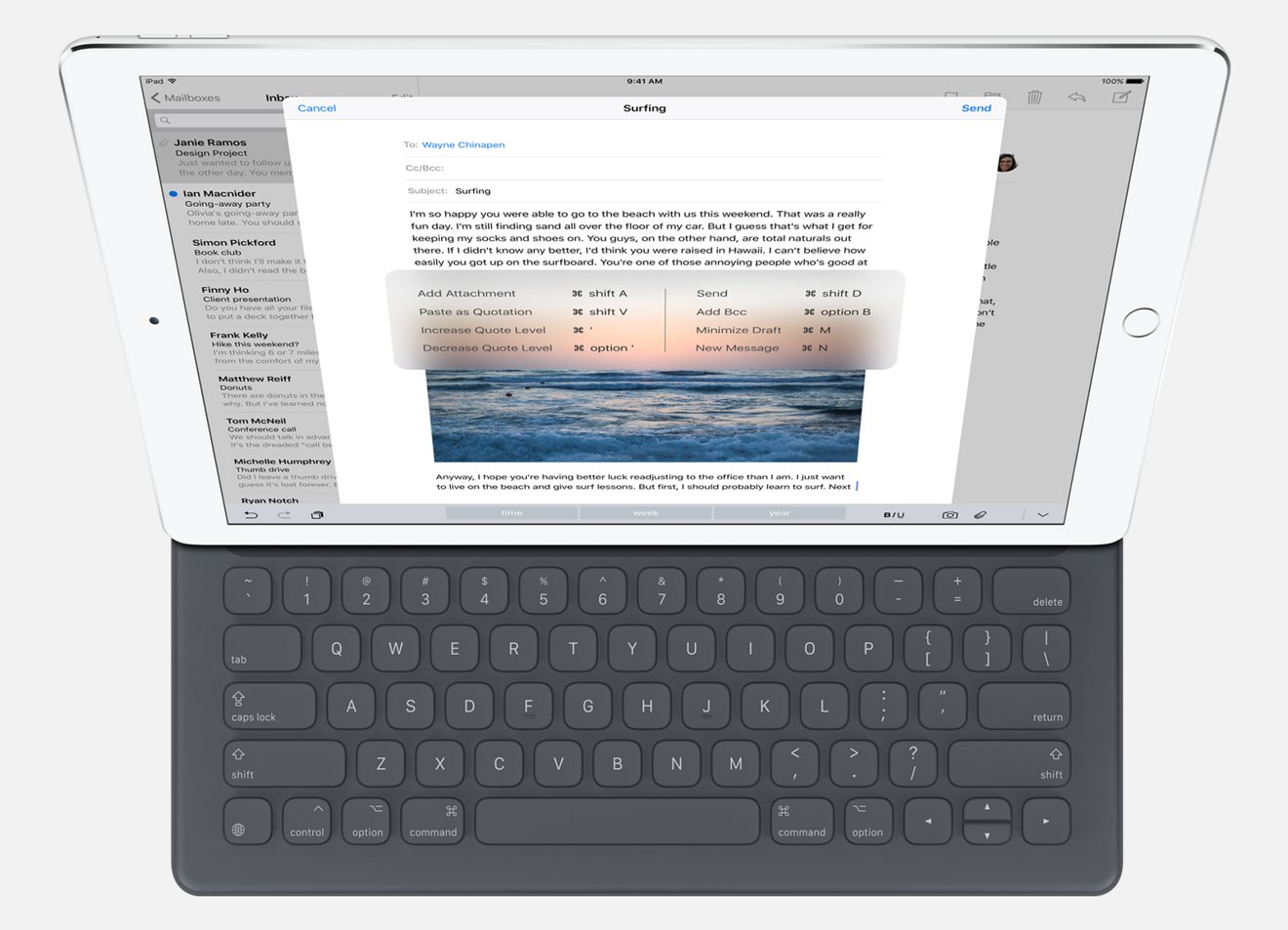 Aside from its larger 12.9-inch Retina display, the biggest external design change on the iPad Pro is a new port dubbed the Smart Connector. Apple has revealed that third-party accessory makers will be able to create their own accessories for the Smart Connector, and the company even worked with accessory maker Logitech for one set to debut this November.
In showcasing the iPad Pro's Smart Connector on Wednesday, Apple spotlighted its own first-party Smart Keyboard accessory. Designed like the company's current Smart Covers, the Smart Keyboard unfolds to present a thin, full-size keyboard.
With the cover doubling as a stand, the iPad connects to and powers the keyboard via the Smart Connector port. But other accessory makers will also be able to utilize this new, versatile port, which Logitech plans to take advantage of in November with Create for iPad Pro.
The new Create keyboard will be available for iPad Pro on its launch day, and the device was actually developed in collaboration with Apple, allowing the company to unveil the smart keyboard product immediately on Wednesday.
Like Apple's offering, the Logitech Create is powered by the iPad Pro via its Smart Connector, which means it never needs to be charged. And because it has a direct magnetic connection to the hardware, there's no need for Bluetooth pairing either.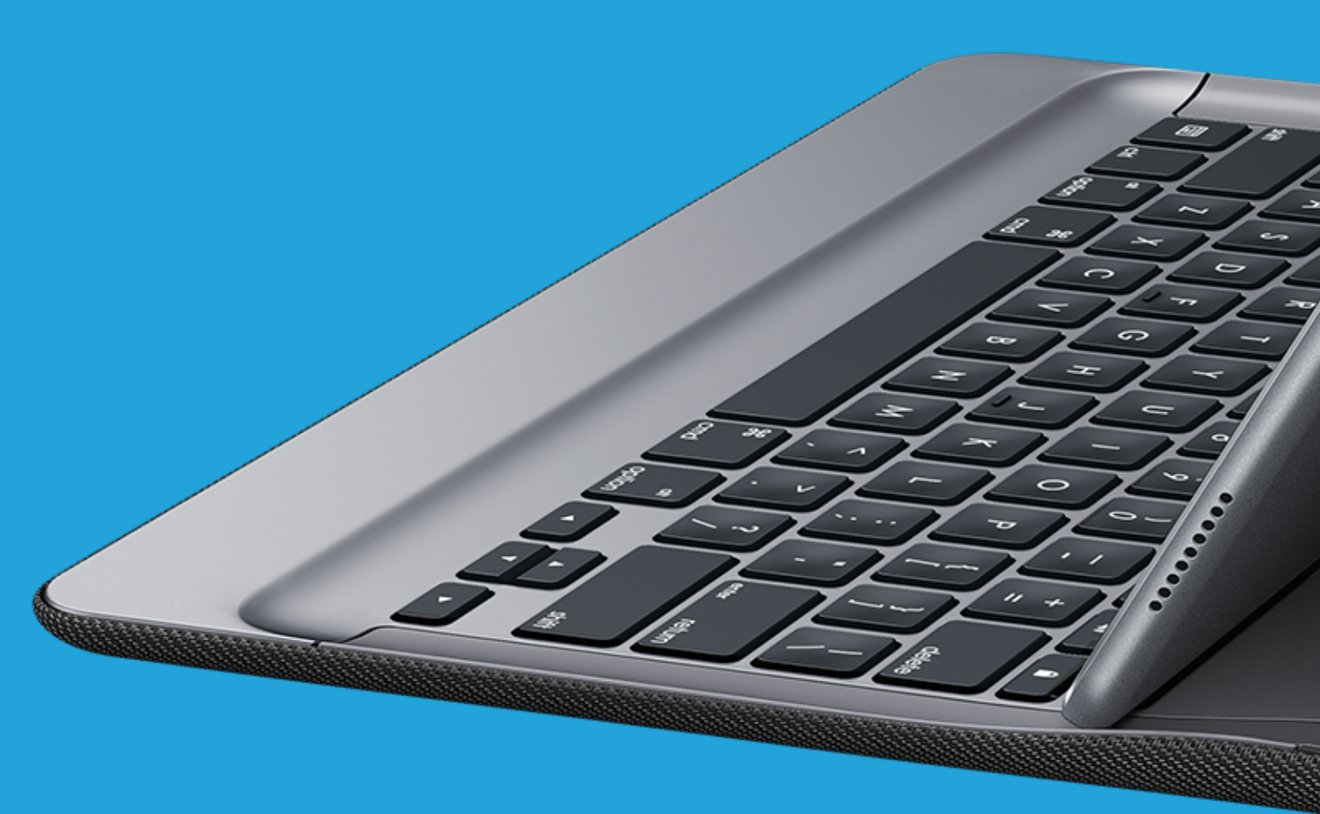 For now, Logitech is being coy about features of its Create keyboard. The website only features one image that offers a glimpse of how the device will appear, suggesting it will be a thicker, sturdier, more laptop-like base when paired with the iPad Pro.
But the fact that third-party accessory makers will have access to the Smart Connector from day one opens a whole world of possibilities for the iPad Pro. For example, companies could make iPad Pro docking stations that not only provide a connected physical keyboard, but also recharge the tablet without the need to plug in a Lightning cable.
For now, it remains unknown what kinds of restrictions Apple will place on officially sanctioned Made for iPad Pro accessories that utilize the Smart Connector. But it's possible that different and more versatile types of accessories, beyond keyboards, could take advantage of the magnetic connector.