Apple buys mapping data analytics and visualization firm Mapsense for between $25M to $30M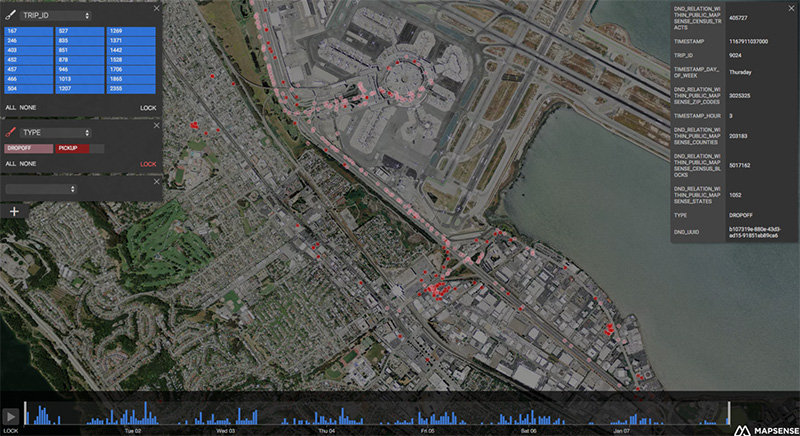 Apple quietly acquired San Francisco startup Mapsense last week for a reported $25 million to $30 million, adding yet another firm to a growing arsenal of mapping data IP and personnel assets.
The Mapsense buy was reported by Re/code on Wednesday and subsequently confirmed by Apple through its usual boilerplate statement regarding purchases. Sources familiar with the matter pegged the acquisition at somewhere between $25 million and $30 million, though Apple did not offer further comment.
"Apple buys smaller technology companies from time to time, and we generally do not discuss our purpose or plans," Apple said.
Mapsense is a relatively new company founded by a former Palantir Technologies engineer Erez Cohen in 2013. According to the company's still active website, its cloud-based high-speed mapping system provides crucial data analytics and tools for developers. Mapsense says customers can upload terabytes of location-tagged data to its service, which then creates a customizable visualization with powerful search and filter tools for easy analysis.
Apple has shown intense interest in mapping technology over the past couple years, acquiring crowdsourced map data analytics firm Locationary and public transit navigation firm HopStop in 2013. Earlier this year, Apple bought Coherent Navigation, a company specializing in highly accurate GPS hardware and software.
Apple is thought to be conducting a major Maps overhaul that might one day include imagery from mapping vans currently gathering data on streets around the world. Most recently, Apple added transit data to its Maps product with full support for navigation, search and Siri integration.