Self-driving Apple car may be 'almost ready for public view' following talks with California DMV - report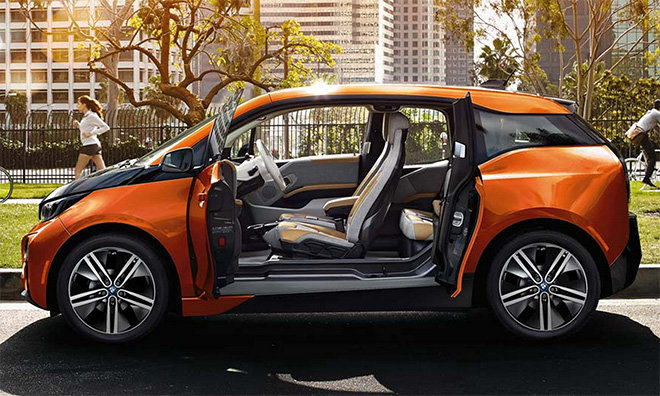 California laws and regulations for self-driving cars may force Apple's "Project Titan" out of the shadows and into the public view, and sooner than some may have expected, according to a new report.
Last month, Apple's legal team met with the California Department of Motor Vehicles, documents obtained by The Guardian reveal. Among the people involved in the meeting were co-sponsors of the state's autonomous vehicle regulation project.
The meeting is noteworthy because if Apple intends to put a self-driving car on the open road — Â something it would presumably need to test for a considerable amount of time before bringing a product to consumers — it will need to disclose a great deal of information about its automobile, including make, model, and vehicle identification number.
Friday's report suggested that Apple's meeting with the California DMV could mean that the rumored product is "almost ready for public view." The report also revealed that a new engineering program manager has been assigned to the project, suggesting the vehicle is "ready to leave the lab."
Earlier this week, AppleInsider's own sources revealed that Apple has been ramping up hiring for "Project Titan" and, in the process, recruiting talent away from electric vehicle maker Tesla. Apple's hires are said to be so significant that they are negatively impacting Tesla's future product roadmap.
Sources also indicated to AppleInsider that eventual manufacturing of an "Apple Car" remains a significant roadblock for the company, and could necessitate a partnership with an established vehicle maker. Apple is also said to be looking at a new property it purchased in San Jose last month for $138 million for development and perhaps eventual assembly of "Project Titan."
Apple is said to be considering using BMW's i3 as the basis for its project, and the two companies have held talks about a potential partnership. The iPhone maker is said to have been particularly impressed that BMW "abandoned traditional approaches to car making" in developing the i3, and signaled that it intends to take a similarly fresh approach.
Rumors have persisted throughout 2015 suggesting that an "Apple Car" is the Cupertino company's next major new product category. It's been speculated that Apple is looking to develop a self-driving automobile to compete with other projects currently in the works from traditional automakers, as well as Tesla, Google, and even Uber.
AppleInsider exclusively reported earlier this year that the bulk of "Project Titan" development is underway at a secretive facility in Sunnyvale, Calif., known by the code-name "SG5." Evidence suggests that a shell company known as SixtyEight Research may be a cover for Apple to help conceal its true operations at the Sunnyvale garage.