Antitrust monitor again bemoans Apple's lack of cooperation in final report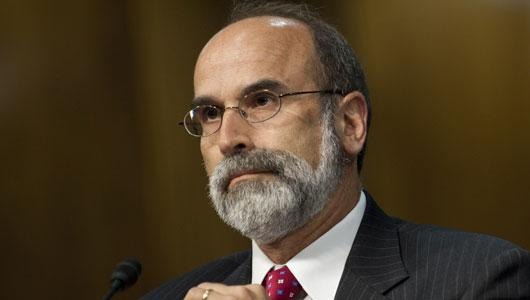 AppleInsider is supported by its audience and may earn commission as an Amazon Associate and affiliate partner on qualifying purchases. These affiliate partnerships do not influence our editorial content.
In a report to a New York district court published on Tuesday, Michael Bromwich, Apple's court-appointed antitrust monitor, said the company has made "substantial progress" in its compliance program, but still exhibits an unwillingness to cooperate with his investigation.
Bromwich brought U.S. District Court Judge Denise Cote up to date on Apple's activities, saying the Cupertino, Calif.-based tech giant worked "diligently" to improve on its antitrust compliance program during what could be his final reporting period.
After finding Apple culpable of conspiring with five major book publishers to fix the price of e-books, Judge Cote installed Bromwich to oversee the company's future dealings. That initial two-year term will soon expire, though Judge Cote does have the option to extend Bromwich's appointment.
Despite seeing progress, the external compliance monitor said he was met with constant resistance to the end. In some cases Apple's reluctance to divulge information mirrors accounts of noncompliance in the ECM's first official report published last year. Specifically, as it pertains to requests for information regarding Apple Music content deals, Bromwich complains of "objections, resistance and the provision of minimal information."
"In this respect, Apple has been its own worst enemy," Bromwich writes. "This lack of cooperation has cast an unnecessary shadow over meaningful progress in developing a comprehensive and effective antitrust compliance program."
In spite of these apparent roadblocks, Bromwich reports the company seemed to handle its Apple Music dealings well.
"[...] indeed, it turns out that Apple had a positive story to tell about the attention it paid to antitrust considerations in connection with Apple Music— a positive story that appears to reflect well on its ET, its Board, its lawyers, and its business personnel," Bromwich said.
It remains to be seen what consequences, if any, Judge Cote will assign to Apple for impeding the ECM's monitorship.
That Apple is at odds with Bromwich is no secret. The company tried to rein in the ECM from what was characterized as a wide-roving and unconstitutional investigation shortly after his arrival. The 2nd U.S. Circuit Court of Appeals in New York denied Apple's bid to remove Bromwich in May.
Apple maintains its iBooks deals were above board, but at the same time agreed to settle the class-action suit involving consumers and 33 states and territories for $450 million. After losing a final appeal of Judge Cote's ruling in June, Apple has exhausted its options save for a U.S. Supreme Court petition.