Apple now cooperating says external compliance monitor Bromwich in first report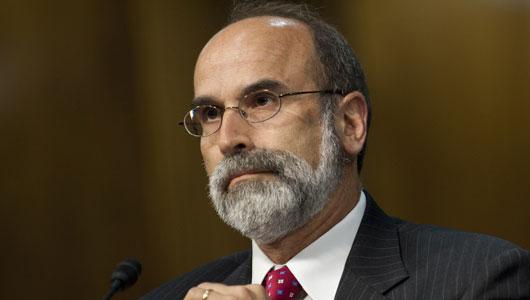 Apple's court-appointed external compliance monitor Michael Bromwich on Monday issued his first report to U.S. District Court Judge Denise Cote, noting a marked improvement in relations between himself and the Cupertino, Calif. company.
The report is the first of many to Judge Cote, who in July found Apple culpable of conspiring with five major book publishers to fix the prices of e-books sold through the iBookstore. price fixing the U.S. Department of Justice's successful case over e-book price fixing,
"As described above, and more fully in this Report, there has been a shift of tone in our relationship with Apple since mid-February, largely attributable to Apple's designation of a new in-house principal point of contact and to changes Apple has made in the outside counsel with whom we deal," Bromwich writes.
Apple has made attempts to remove Bromwich from his position after claiming the ECM was conducting an unconstitutional and wide-roving investigation of the company that far surpassed his jurisdiction. Complaints ranged from supposedly excessive pay to unreasonable requests for interviews of high-level executives not involved in the company's day-to-day operations.
In January, Apple's motions to remove culminated in an official request to dislodge Bromwich that was taken to the U.S. Court of Appeals for the Second Circuit in February. The appellate court ultimately shot down the attempt, saying the company failed to provide evidence of irreparable harm.
Bromwich goes into detail regarding his monitorship thus far, with more than half of the document describing friction between himself and Apple. He notes that Apple's Vice President and Associate General Counsel Doug Vetter is the company's new "point of contact" and has proven to be more willing to work with the ECM than his predecessor.
With documents furnished and requests fulfilled, Bromwich appears to be optimistic that he and his team can complete the court's assigned task. He goes on to note the various programs and initiatives Apple has instituted — or is planning to — with an eye on avoiding another antitrust kerfuffle.
"Our judgment is that Apple has made a promising start in enhancing its Antitrust Compliance Program since issuance of the Final Judgment, but that it still has much work to do," Bromwich said.