Watch: Newly released video shows 'softer side' of late Apple cofounder Steve Jobs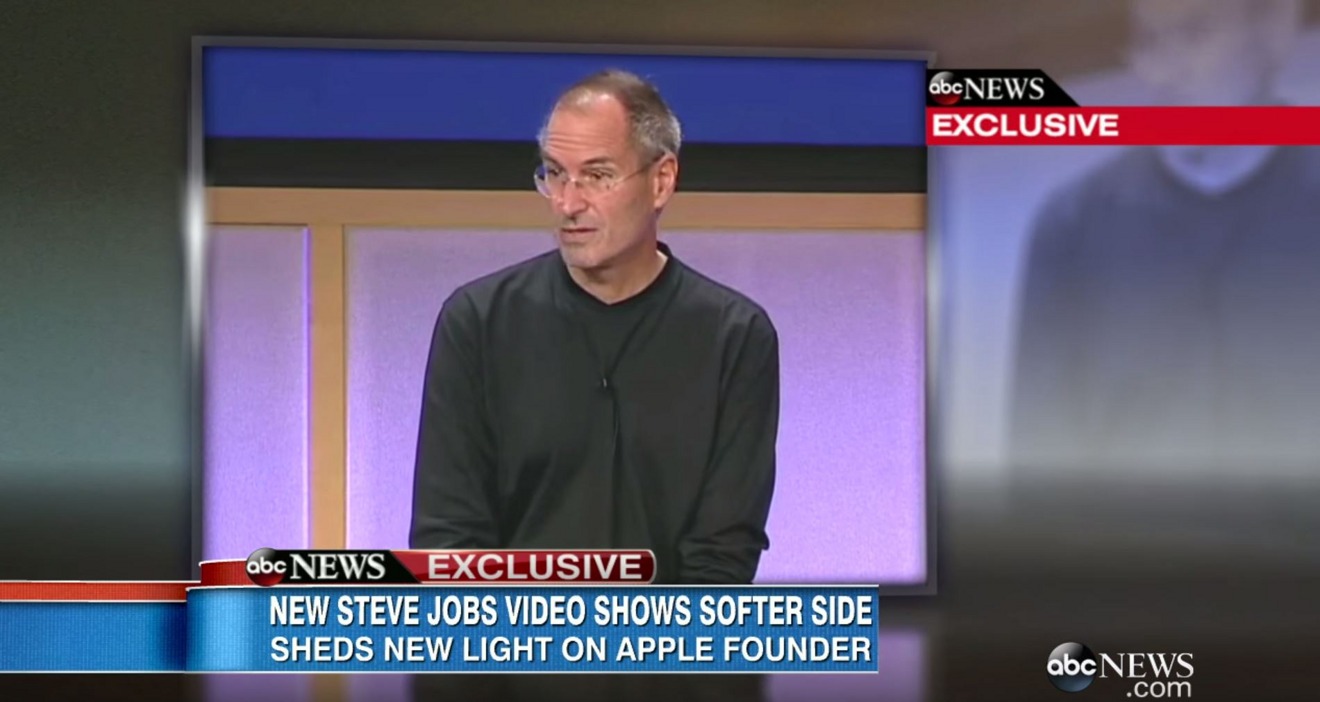 AppleInsider is supported by its audience and may earn commission as an Amazon Associate and affiliate partner on qualifying purchases. These affiliate partnerships do not influence our editorial content.
Clips of an internal Apple video show the "softer side" of Steve Jobs as he addresses Apple workers in 2007, just one day before the launch of the first-generation iPhone.
The video was shown to Apple workers again on Monday on the fourth anniversary of Jobs' death, ABC News said. In the TV network's highlights, Jobs encourages people to hug Apple Store clerks, makes links between his management style and The Beatles, and thanks staff for their hard work on the iPhone.
In one shot viewers can see that a number of other prominent Apple executives were present, such as designer Jonathan Ive, then-COO Tim Cook, and Scott Forstall, once the head of iPhone OS (later iOS) development. Cook eventually replaced Jobs as CEO, and Forstall was forced out of the company in 2012 after poor reception of iOS 6's Maps app.
ABC said that it aired the clip in light of two more critical movies, Danny Boyle's Steve Jobs and the Alex Gibney documentary Steve Jobs: The Man in the Machine. Apple executives have lashed out at both films. Senior VP Eddy Cue called the Gibney film an "inaccurate and mean-spirited view of my friend," while Cook recently derided both movies as "opportunistic," despite not having seen either of them.
Apple has close ties with ABC. The latter is owned by Disney, which has its CEO, Bob Iger, on the Apple board of directors. Jobs himself was once on the Disney board as the corporation's biggest individual shareholder. Those shares have since transferred to his widow, Laurene Powell Jobs.