Piper Jaffray rates Apple stock its top pick for remainder of 2015 with $172 target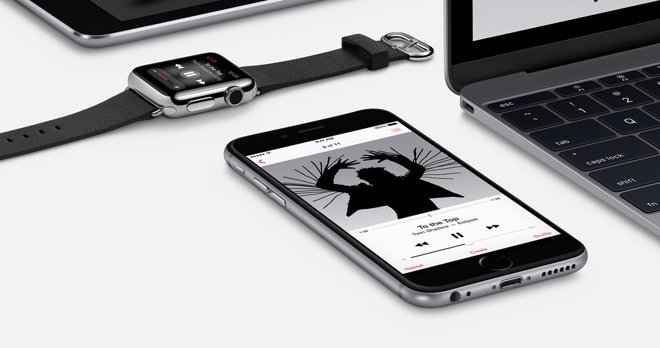 AppleInsider may earn an affiliate commission on purchases made through links on our site.
Heading into the fall shopping season, Apple stock is investment firm Piper Jaffray's top large-cap pick for the rest of the year and into 2016, citing continued growth for the company's iPhone lineup led by the new 6s series.
Analyst Gene Munster said in a note to investors on Monday that he sees favorable trends for Apple heading forward. He believes investors will begin to price these benefits into the stock heading into 2016.
In addition to year-over-year growth for the iPhone platform, Munster also expects a strong holiday quarter driven by the Apple Watch, new iPad Pro, and Apple TV.
Specifically, he expects that Apple will offer guidance for the holiday quarter at the high end of Wall Street expectations, at about $77 billion. Apple will guide its December quarter results when it discloses its September quarter earnings next Tuesday, Oct. 27.
Munster is also bullish on the shift to new handset upgrade programs, which he believes will encourage consumers to buy new iPhones more frequently. His projections see Apple's own iPhone Upgrade Program helping to drive a tailwind of 10 percent more U.S. iPhone units over the next three years, through calendar year 2018.
Apple plans to launch its iPhone Upgrade Program internationally in the future, which he expects will help drive iPhone sales higher by 5 to 7 percent in the next four-plus years.
Finally, Munster is also bullish on Apple's anticipated "iPhone 7," which he believes will begin driving investor hype in the coming months, despite not being expected to debut until September of 2016. With a so-called "iPhone 7" expected to introduce a revamped design, he believes next year's upgrade will be a "more revolutionary cycle," driving sales of the blockbuster handset even higher.
Alongside its glowing endorsement of AAPL stock on Monday, Piper Jaffray has reiterated its "overweight" rating for shares of the company, with a 12-month price target of $172. Munster is among the most bullish analysts covering AAPL tracked by AppleInsider, and has maintained a $172 target since July.