Apple R&D spending hit $8.1B in 2015, suggests continued work on massive project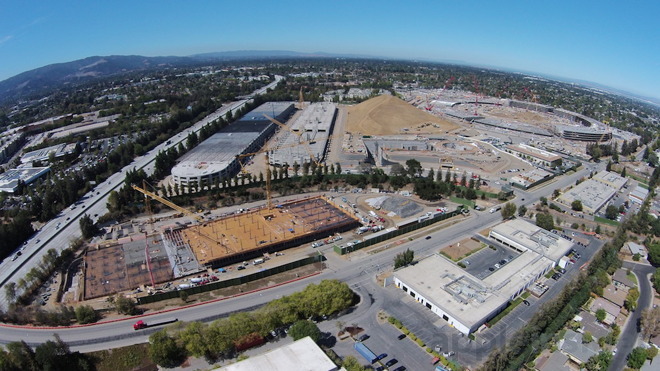 Apple in an SEC filing on Wednesday reported fiscal 2015 research and development expenditures topping $8 billion, illustrating the company's continued efforts toward new avenues of growth beyond the current iOS, Apple Watch, Mac, and Apple TV platforms.
At $8.07 billion, Apple's R&D expenditures accounted for about 3 percent of the company's total net sales for the 12-month period ending in September, the same portion of sales spent during 2014 and 2013. Maintaining a constant R&D spend ratio as sales skyrocketed afforded a funding increase of roughly $2.03 billion year over year, or 34 percent.
R&D is a vital line item for Apple, a company expected to deliver compelling cutting edge technology on a fairly regular basis. Alongside annual product line refreshes, Apple and its tech rivals are constantly looking to branch out into new segments, evidenced by this year's smartwatch platform race. Over the trailing 12 months, for example, Apple pushed out its usual assortment of incremental iPhone, iPad and Mac updates, while announcing or launching new devices like Apple Watch, the 12-inch Retina MacBook, iPad Pro and a revamped Apple TV.
For the most recent quarter Apple infused $2.2 billion into R&D operations equivalent to 4 percent of its record-breaking $51.5 billion in revenue. Spending is up $190 million sequentially, while year-over-year change is at 34 percent.
Apple does not disclose work on future projects, and products are often in development for years before shipping, but the swelling R&D outlay signals work on a massive project beyond expected upgrades. Rumors indicate the company is deep into development of an electric vehicle referred to internally as "Project Titan." Breaking into a heavy industry is no small task even for one of the world's largest companies, but billions of dollars in investment capital would make a nice seed fund.
Looking ahead, sources say Apple is mulling construction of a huge development center in San Jose that could one day be used for vehicle assembly. In a recent video of Apple's upcoming Campus 2 headquarters, AppleInsider highlighted construction of a series of buildings slated to become test facilities.
Apple is also putting capital toward R&D centers strategically located in tech industry hot spots around the world, including a presence in Yokohama, Japan, that some reports say will draw in vehicle and health technology experts.