Steve Jobs considered an 'Apple Car' in 2008, iPod creator remembers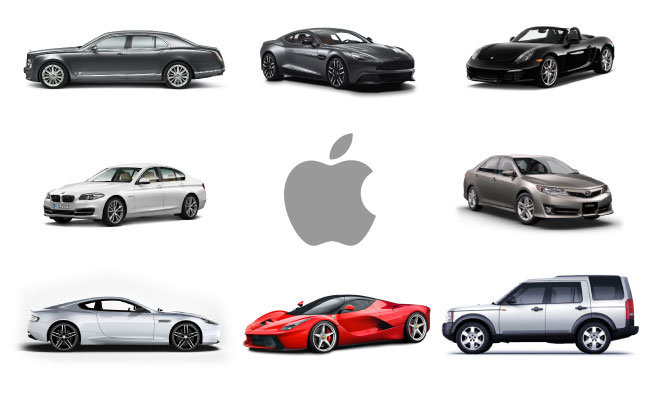 AppleInsider is supported by its audience and may earn commission as an Amazon Associate and affiliate partner on qualifying purchases. These affiliate partnerships do not influence our editorial content.
The idea of a so-called 'Apple Car' has been gestating within the company for some time, as former iPod chief and Nest CEO Tony Fadell revealed that Steve Jobs toyed with the idea back in 2008.
Not long after the introduction of the first iPhone, Jobs considered what an Apple-built automobile might offer, Fadell said in an interview with Bloomberg. The two allegedly held multiple discussions about how they envisioned such a product, but nothing official began when Fadell was still at Apple.
Hypothetical questions that arose between Jobs and Fadell included the design of an "iCar's" dashboard and seats, and what would be used to fuel the vehicle.
"It was fun to kick those ideas around," Fadell said.
Of course, an "Apple Car" wasn't the only concept on the table at the company at the time. Fadell said that Apple also looked into building television sets and cameras before opting to focus its energy on the iPhone.
Apple marketing chief Phil Schiller revealed much of the same information in a courtroom testimony in 2012, when he revealed that the success of the iPod, partially spearheaded by Fadell, changed the feeling within the company, giving executives and employees a sense of confidence that they could shake things up. Schiller said the iPod prompted people to discuss what industry the company could shake up next.
"Make a camera, make a car, crazy stuff," Schiller said.
Rumors have persisted throughout 2015 suggesting that an "Apple Car" is the Cupertino company's next major new product category. It's been speculated that Apple is looking to develop a self-driving automobile to compete with other projects currently in the works from traditional automakers, as well as Tesla, Google, and even Uber.
AppleInsider exclusively reported earlier this year that the bulk of "Project Titan" development is underway at a secretive facility in Sunnyvale, Calif., known by the code-name "SG5." Evidence suggests that a shell company known as SixtyEight Research may be a cover for Apple to help conceal its true operations at the Sunnyvale garage.
Apple is said to have an internal target ship date of 2019 for its electric car project, but rumors claim the first-generation model won't be a self driving vehicle. The project is said to have 600 people currently working on it, but those in charge have reportedly been given the go-ahead to triple the size of the team to 1,800 personnel.
As for Fadell, after playing an instrumental role in bringing the iPod to market, he and former Apple engineer Matt Rogers went on to cofound Nest Labs, best known for the company's smart home thermostat. Nest and Apple had a close partnership that fell apart in 2014, when Google acquired the company for $3.2 billion.
Earlier this year, a reorganization within Google placed Fadell in charge of the company's wearable Glass project. Fadell also remains in charge of Nest, which is now separate from Google under the parent company of Alphabet.