Apple sends 'Shot on iPhone 6' photographers special edition art books containing their work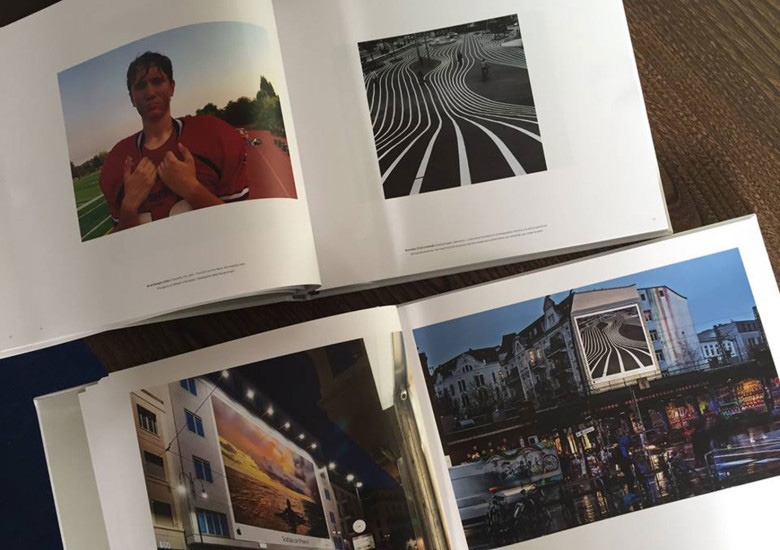 In a thank you to photographers whose pictures were used as part of Apple's "Shot on iPhone 6" ad campaign, the company is sending out special coffee table books containing a page-by-page collection of selected works and their respective installations around the world.
Photographer Brendan Ó Sé said the books were a surprise gift from Apple, arriving "totally out of the blue" at his doorstep without prior notification, reports Cult of Mac. Other artists are receiving identical packages across the globe and — suitably — posting pictures of the finished product to the Web.
Each set includes two cloth-bound books, one titled "The Photographs" featuring the pictures Apple selected to be part of "Shot on iPhone 6" and another titled "The Gallery," which shows off various advertising installations including outdoor billboards. A pair of white reading gloves is also included to protect the high-quality paper from oil.
Apple's "Shot on iPhone 6" ad push launched in March, using hand-selected photos curated from the Internet and social media websites to tout iPhone's image capture capabilities. The campaign rolled out six months after the handset debuted in 2014, giving Apple ample time to select from a mountain of generated content.
Originally showcased on large outdoor billboards and Apple's own website, then expanded to include videos, the ad campaign has largely drawn to a close as Apple's marketing machine switches gears to iPhone 6s. With ad installations being replaced by new product spots, "The Gallery" compilation likely holds special meaning for photographers whose work touched a wide global audience thanks to Apple's efforts.
It is unclear if Apple has plans to make the printings available for purchase, but considering the iPhone 6s ad campaign is already in full swing, the book pairings are more likely a limited one-time run.