Apple updates App Store search engine algorithms, results go beyond metadata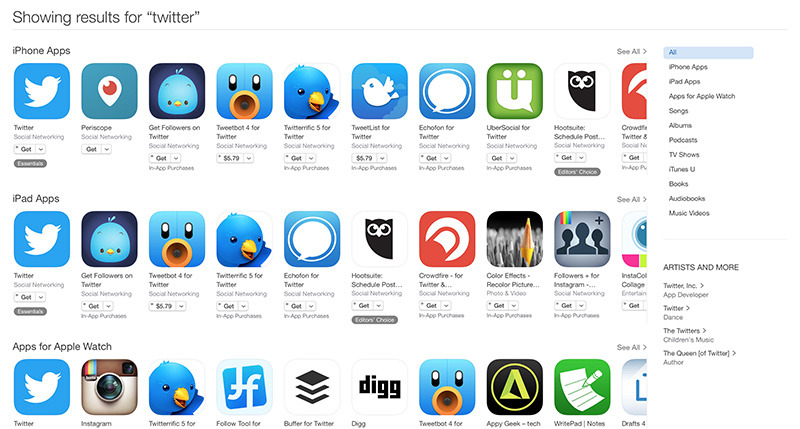 AppleInsider is supported by its audience and may earn commission as an Amazon Associate and affiliate partner on qualifying purchases. These affiliate partnerships do not influence our editorial content.
According to a report on Friday, iOS app developers have noticed a change in the App Store's search algorithms that appears to return more relevant results for direct app searches by going deeper than title and assigned keyword metadata.
Apple began its latest round of behind-the-scenes App Store changes on Nov. 3 by modifying the way apps are aggregated, ranked and returned when users conduct text searches, TechCrunch reports. More significant changes were seen in the ensuing days, with a major shift in keyword handling arriving yesterday.
Unlike previous search engine iterations, the current system takes contextual keywords, including partial matches and terms not included in an app's title or designated "keyword" metadata, into consideration when processing queries. Developers searching their own app titles have also reported seeing the updated algorithm surfacing related and competing apps, a feature that provides a more complete overview of the App Store's copious app offerings.
Launch Center Pro developer David Barnard tested Apple's refreshed search protocol, finding that a query for the term "Twitter" surfaced popular clients like Tweetbot and Twitterific as high ranking results. Prior to Apple's modifications, these particular apps were not included among the top ten, while Instagram, a seemingly unrelated app, was.
The iOS App Store constantly undergoes both user-facing and backend changes. When Apple tweaked search engine algorithms in 2013 to boost result relevancy, app developers saw a massive shift in search rankings with some titles moving 40 or more positions.