Adobe debuts 2015 Creative Cloud updates with new 3D modeling app Fuse CC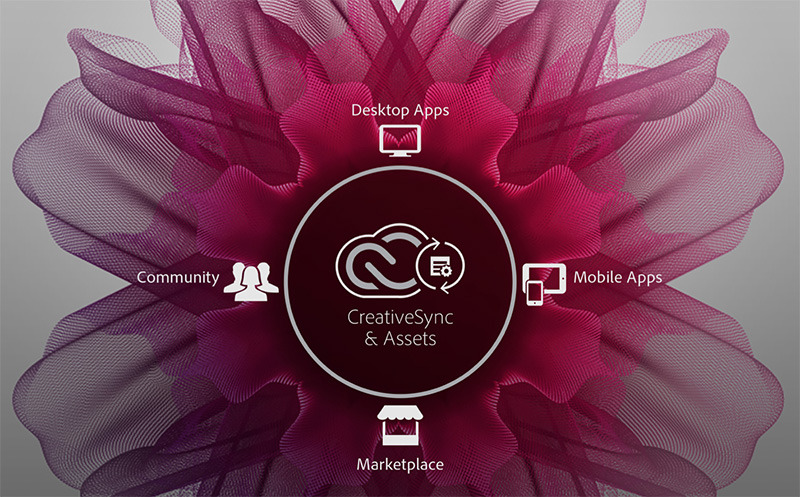 Adobe launched updates to its Creative Cloud suite of creativity apps on Monday, bringing enhancements to stalwart titles like Photoshop and Premiere Pro, while introducing a 3D character modeling tool called Fuse CC.
Adobe's November update, first detailed at Adobe MAX in October, brings enhancements to its sprawling suite of apps built for graphics, photography, videography, Web, print and more. Desktop apps Photoshop CC, Illustrator CC, InDesign CC, Dreamweaver CC, Premier Pro CC, After Effects CC, Audition CC and Media Encoder CC were updated, as well as mobile titles Capture CC, Photoshop Fix, Photoshop Mix, Photoshop Sketch, Comp CC and Premiere Clip. Online marketplace Adobe Stock and portfolio service Adobe Portfolio also received a few new features.
The company's flagship Photoshop CC gets an enhanced user experience with customizable toolbar and workspace, as well as touchscreen compatibility for devices like Microsoft's Surface Pro. Also new is a design environment for Web, UI and UX called Design Space, new Artboards features, Glyph panel enhancements, improvements to Creative Cloud Libraries and more.
Photoshop CC now integrates with Fuse CC, an app for quickly building 3D human characters. Designed for artists of all skill levels, Fuse is basically an assembly tool that lets users combine body parts, clothing, textures and more to render realistic characters editable in Photoshop CC. Alongside photography and video, users can print out their renderings with a 3D printer.

Adobe is taking advantage of iOS 9 capabilities with its mobile app lineup, adding Apple Pencil, Split View support and iPad Pro optimization to photo retouching app Photoshop Fix, photo composition app Photoshop Mix and drawing app Photoshop Sketch. Graphic design layout tool Comp CC also nabs iPad Pro and Split View support.
For videographers, Premier Pro CC has been updated with touch UI enhancements, HDR video support and integration with Adobe Stock. Premiere Clip on iOS is revamped with a new UI and features like automatic video correction and music syncing.
InDesign CC, Illustrator CC, After Effects CC, Adobe Audition CC and Dreamweaver CC come with minor improvements and feature additions, as well as better integration with Creative Cloud Libraries.
Adobe Creative Cloud products range in price depending on the application or suite being purchased. The Creative Cloud Photography plan, which comes with Photoshop CC and Lightroom CC, starts at $9.99 per month.
Per-app pricing is set at $15.99 per month, while an annual plan with access to all apps starts at $39.99 per month. Adobe also offers an annual package with access to all apps plus Adobe Stock media for $69.98 per month. For Cyber Monday, Adobe is taking 20 percent off select annual plans, including single apps, all apps and all apps plus Adobe Stock. The offer expires on Dec. 2.