Apple Pay picks up 66 new banks, BJ's Wholesale Club store cards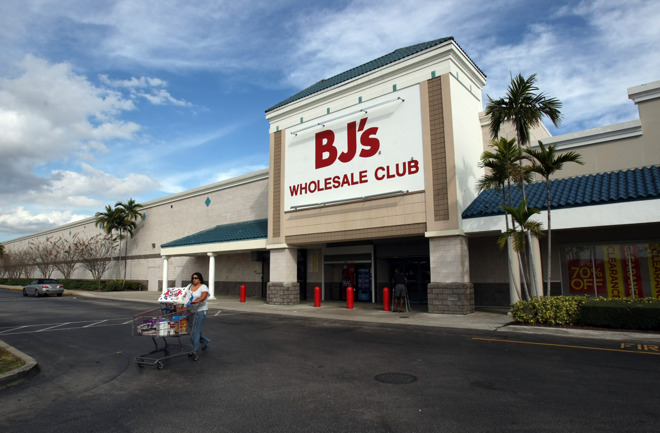 AppleInsider may earn an affiliate commission on purchases made through links on our site.
Apple on Tuesday added another 66 financial institutions to its list of U.S. card issuers for Apple Pay, as well as promised support for BJ's Wholesale Club store cards.
The new issuers put the total over 850 in the U.S. For the most part there are no major additions, though there are notable partners like the Anheuser-Busch Employees' Credit Union.
The full list of additions includes:
American Community Bank of Indiana
American United Federal Credit Union
Anheuser-Busch Employees' Credit Union
Aspire Federal Credit Union
Bank of Colorado
Bank of Montgomery
Catholic Federal Credit Union
Cedar Rapids Bank and Trust
CFCU Community Credit Union
ChoiceOne Bank
Community Bank of Mississippi
Community Bank, Coast
Community Bank, Ellisville
Community Bank, North MS
Credit One Bank
D.L. Evans Bank
Dane County Credit Union
Diamond Credit Union
East Wisconsin Savings Bank
Educational Community Credit Union
Farmers Bank
First Alliance Credit Union
First Bank & Trust Company
First Federal Savings Bank of Twin Falls
First National Bank & Trust Company of Weatherford
First State Bank of Middlebury
Fox Valley Savings Bank
Greater Kinston Credit Union
Hanscom Federal Credit Union
Home City Federal Savings Bank
Hondo National Bank
Indiana Members Credit Union
INTRUST Bank
Kemba Financial Credit Union
Land of Lincoln Credit Union
Laramie Plains Federal Credit Union
LCNB National Bank
Liberty Savings Bank, FSB
Local Government Federal Credit Union
Mississippi Federal Credit Union
Montgomery Country Employees Federal Credit Union
MVB Bank Inc
Neighbors Credit Union
New Horizon Federal Credit Union
NorState Federal Credit Union
North State Bank
NW Preferred Federal Credit Union
OMNI Community Credit Union
Pinnacle Bank Sioux City
Pinnacle Bank Texas
Pinnacle Bank Wyoming
Quad City Bank and Trust
Republic Bank & Trust Company
San Antonio Federal Credit Union
SCE Federal Credit Union
Sharon Credit Union
South Shore Bank
State Employees Credit Union
Sun East Federal Credit Union
Sunrise Banks
Texas Capital Bank
The Bank of Missouri
TruWest Credit Union
Vantage West Credit Union
Wayne Bank
Wilson Bank & Trust