Arkansas Sen. Tom Cotton says Apple's Tim Cook 'omitted critical facts' in encryption stance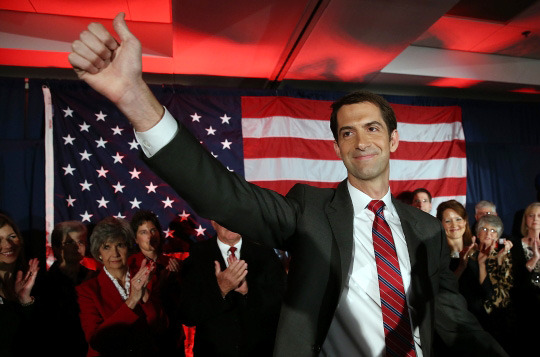 In a statement issued on Monday, U.S. Senator Tom Cotton, a Republican from Arkansas, criticized Tim Cook for his defense of strong encryption during a 60 Minutes interview, claiming that the Apple CEO had "omitted critical facts."
"As a society, we don't allow phone companies to design their systems to avoid lawful, court-ordered searches," Cotton said in the statement. "If we apply a different legal standard to companies like Apple, Google, and Facebook, we can expect them to become the preferred messaging services of child pornographers, drug traffickers, and terrorists alike — which neither these companies nor law enforcement want."
During the 60 Minutes piece, Cook argued against government-mandated backdoors in encryption. The executive maintained a long-held position that if Apple coded deliberate holes for U.S. law enforcement and spy agencies, those holes could also be exploited by malicious hackers, including governments wanting to use the Internet against their own citizens.
Apple and other corporations have come under increasing fire from U.S. government officials concerned they will no longer be able to intercept communications from criminals or terrorists. The encryption present in iOS 8 and 9, for instance, is so strong that Apple says it can't break it, even when served with a warrant.
One of the most vocal critics of Apple's policy has been FBI director James Comey. His efforts suffered a setback when the Obama administration decided not to force decryption, although during an October hearing, Comey said that talks with corporations had become "increasingly productive" and less venomous.